About 15 years ago, my parents bought a timeshare in Hawaii. About every year since, they've spent a week on Maui and a week on Kauai. They have enough points to get at least two bedrooms for a week on each island, so they always bring along at least another couple. I think that's their favorite part – sharing paradise with someone else.
I've had the privilege of joining them on a few of those trips. And though Hawaii is nice, last week I was reminded of the Dave Matthew's lyric that goes, "turns out not where, but who you're with that really matters."
Ten years ago, we went with my grandparents on my dad's side. The next year, my grandma passed away.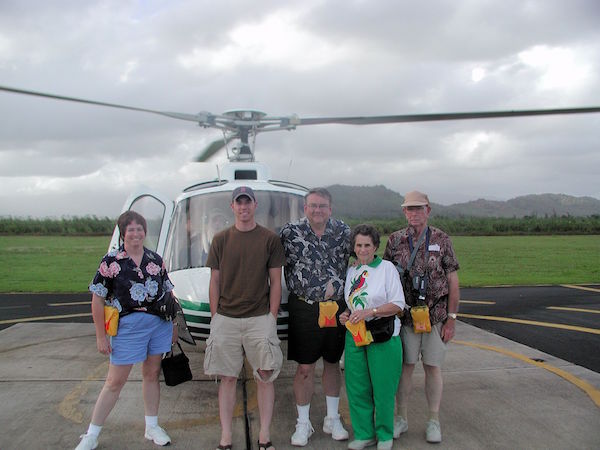 Year after that, we went with my grandparents on my mom's side. Grandpa Charlie passed away a shortly after.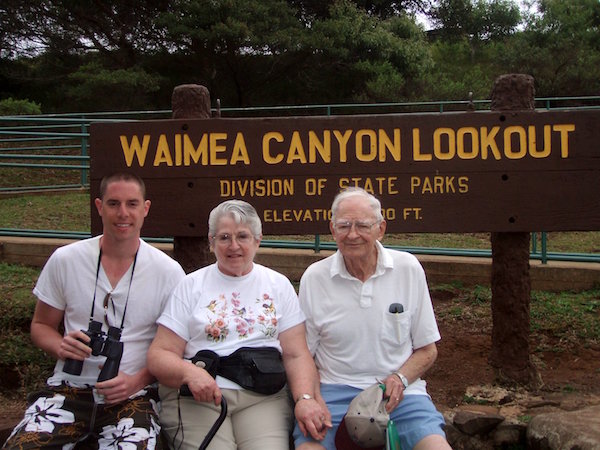 Rachel and I got married five and a half years ago. We joined my parents in Hawaii six months later. The week after our wedding had been more frantic than it needed to be, so the opportunity to relax at a beach resort felt more like our "real" honeymoon. (Fortunately, Rachel broke the trend and is still alive and kicking five years later.)
This was our first trip to Hawaii since then, and it was so much fun bringing Emma, our 15 month old daughter.
I don't think I fully appreciated all the time we spent with her on this trip until I returned home and went back to work. Most weekdays I see Emma, at most, an hour in the morning and an hour at night. For two weeks in Hawaii, if she was awake, I was with her.
We introduced her to the ocean.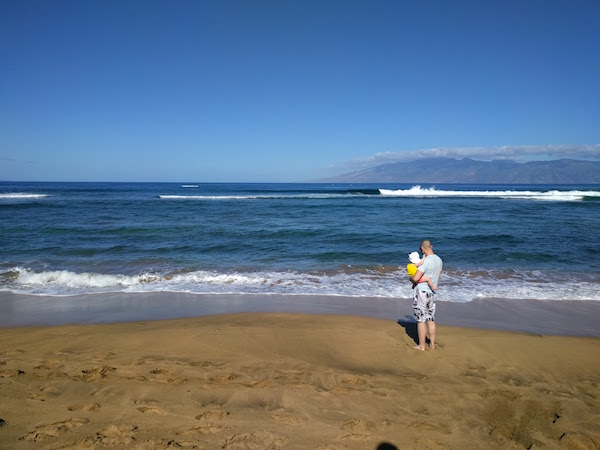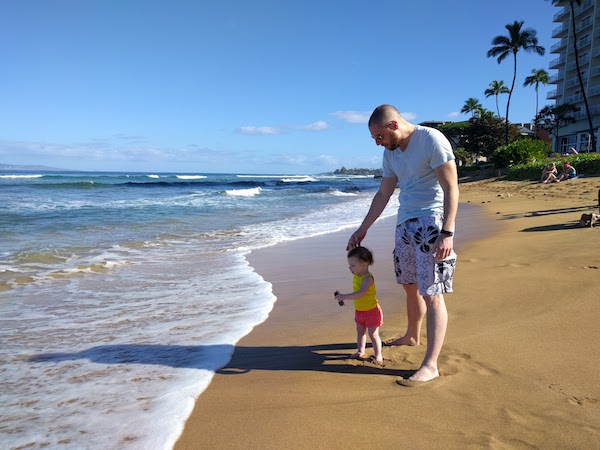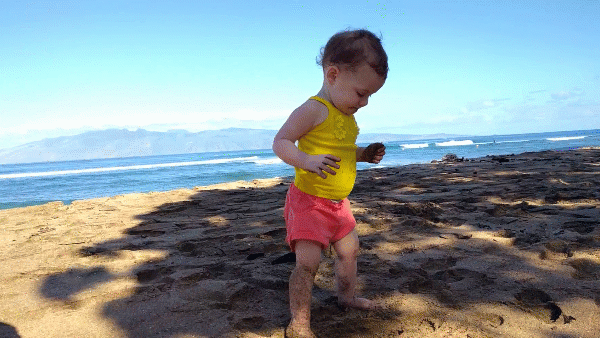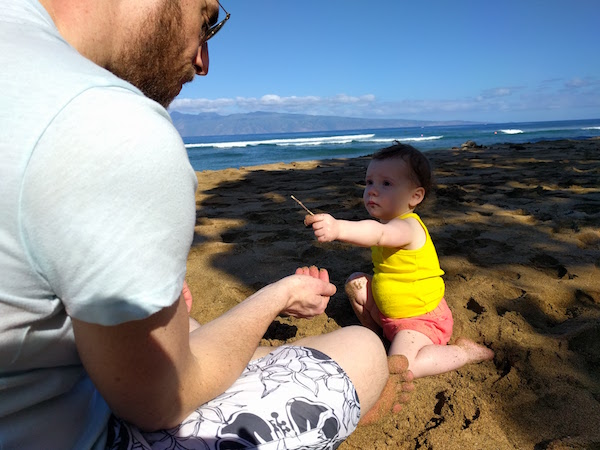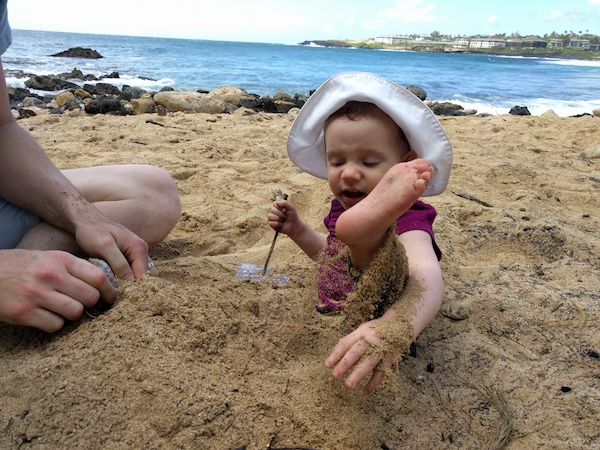 There was, of course, lots of time at the pool.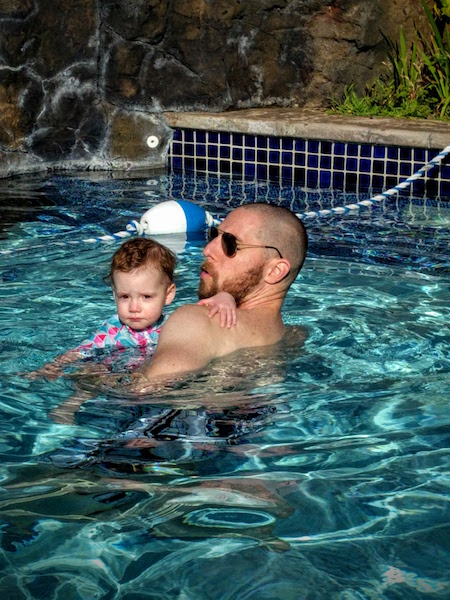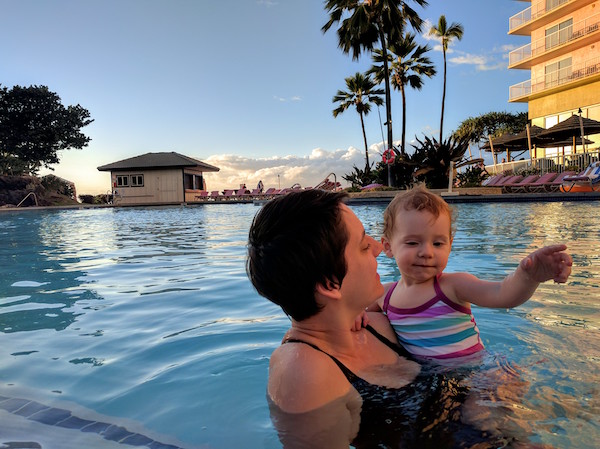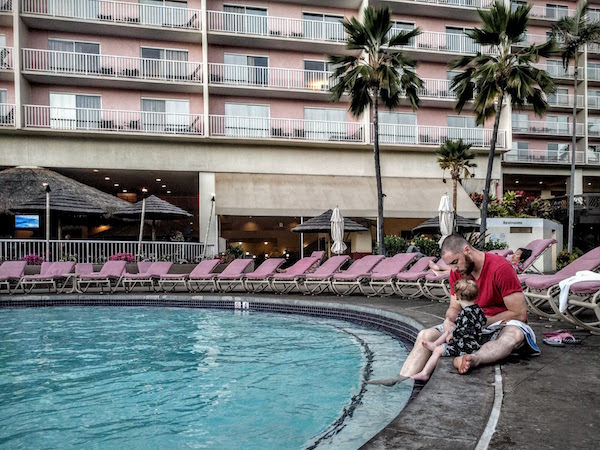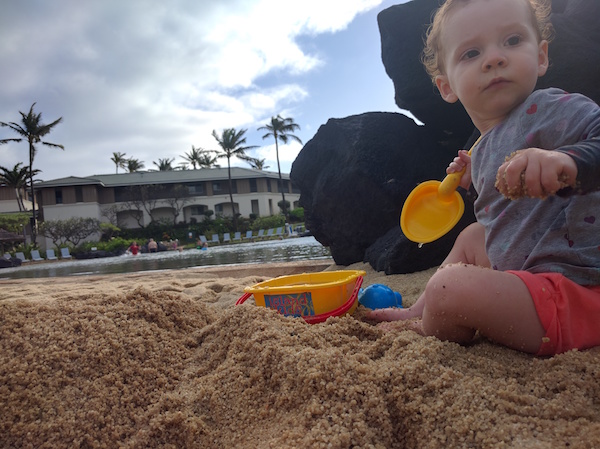 And lots of hiking.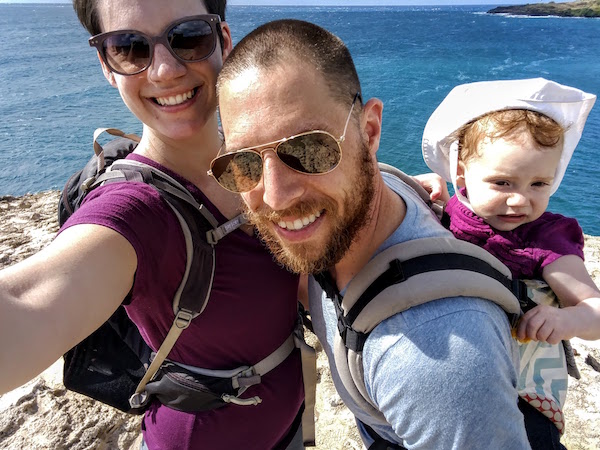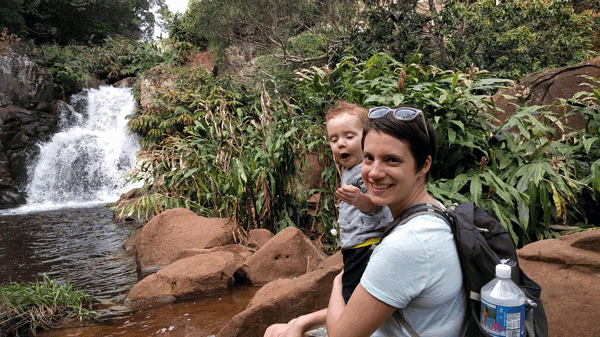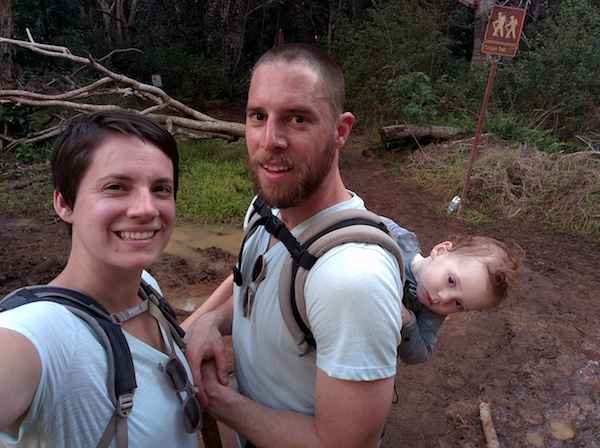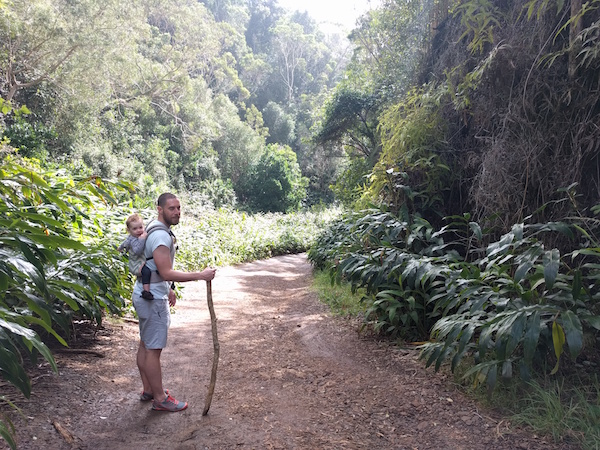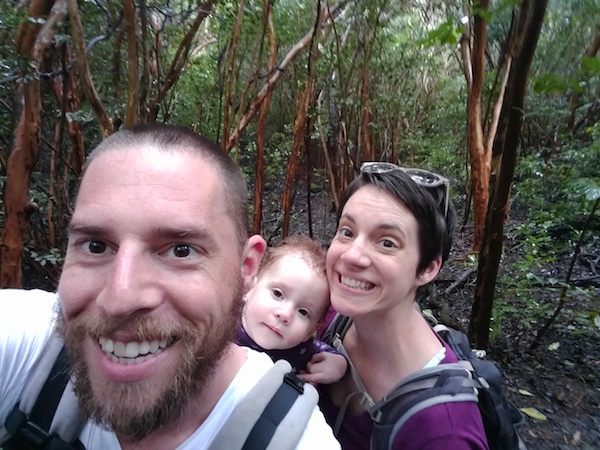 If I could have spent any two dedicated weeks with her over the last fifteen months, it would would have been these two. We left with a baby and returned with a toddler. She started walking just a few weeks ago and her brain is going through a ton of development. It became pretty clear that she now understands most of what we're saying even if she only has about a dozen words in her vocabulary to respond (though that's 2x what she arrived in paradise with).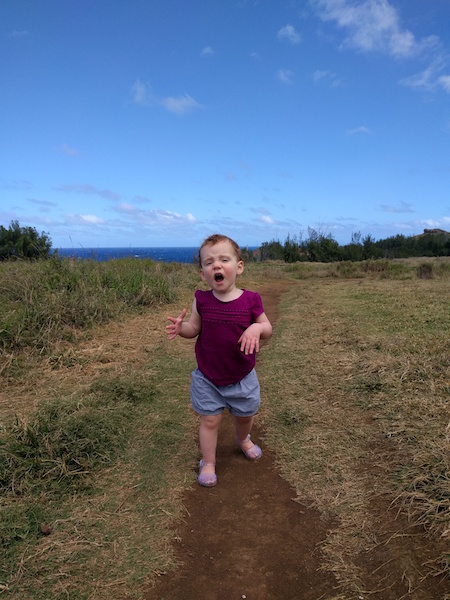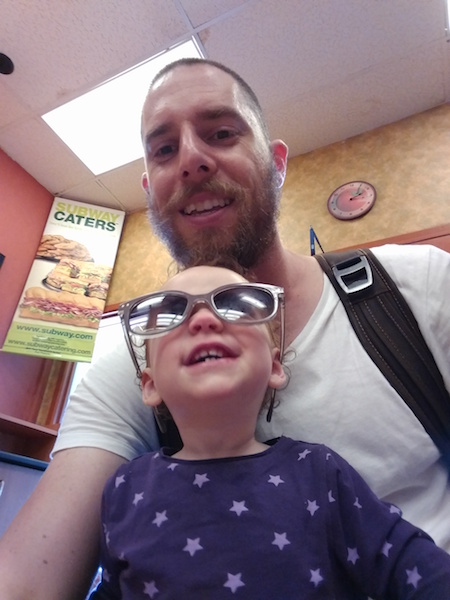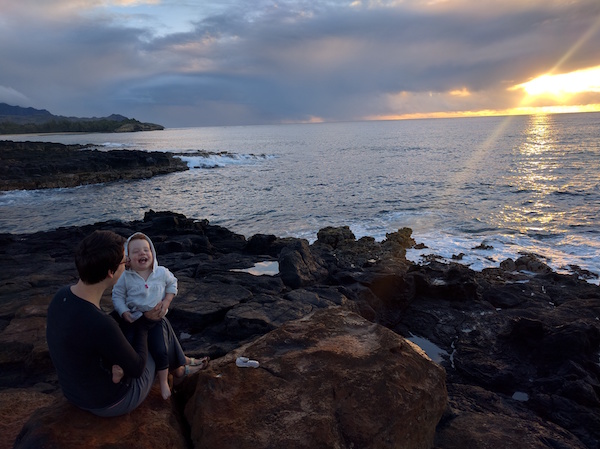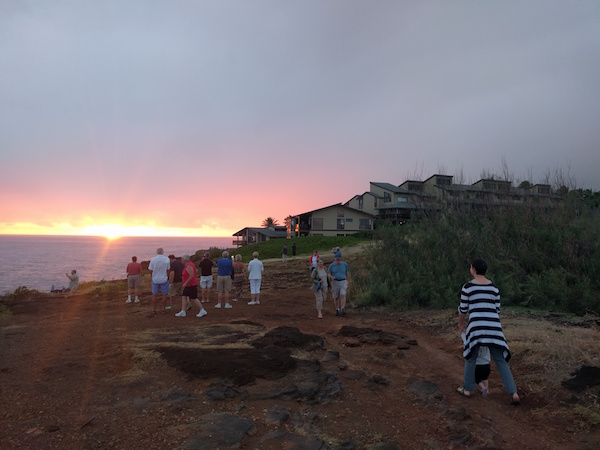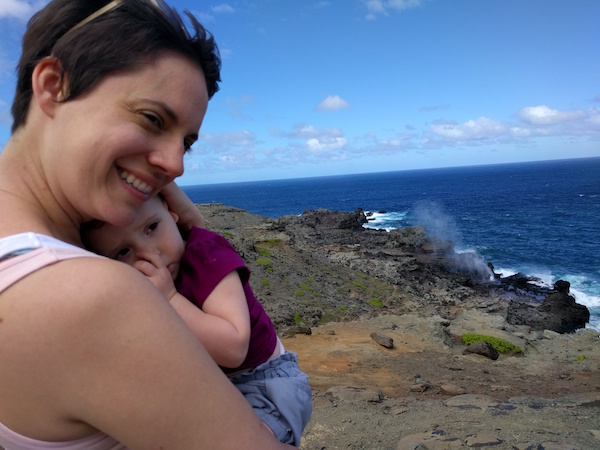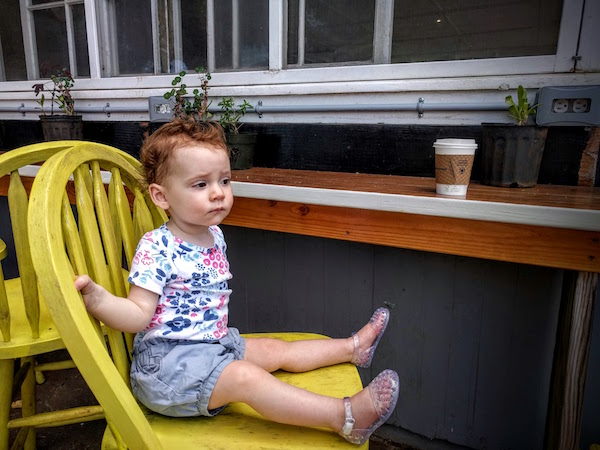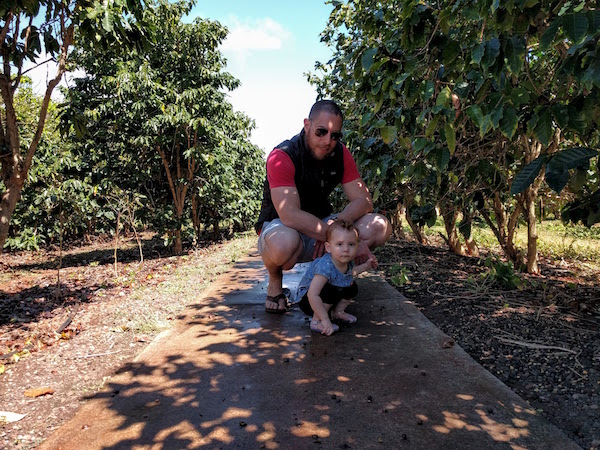 My parents live in Phoenix and we live in Chicago, so they haven't been able to spend nearly as much time with Emma as we all would like. Living together for two weeks made up a lot of that ground.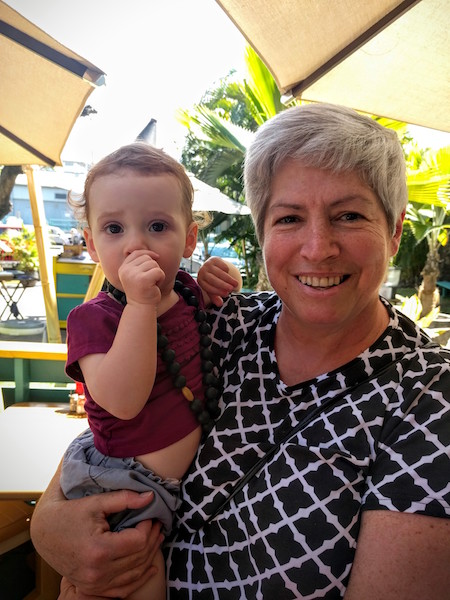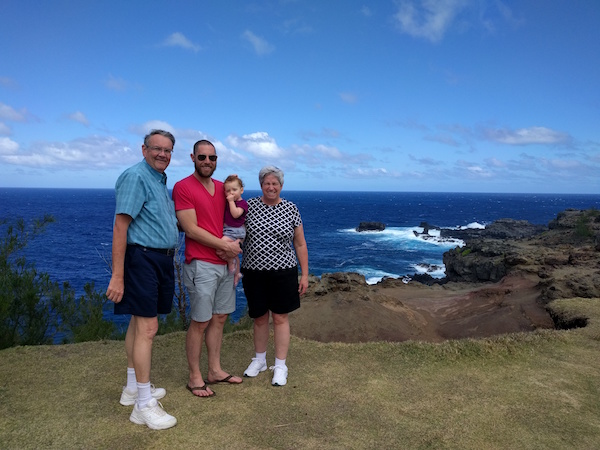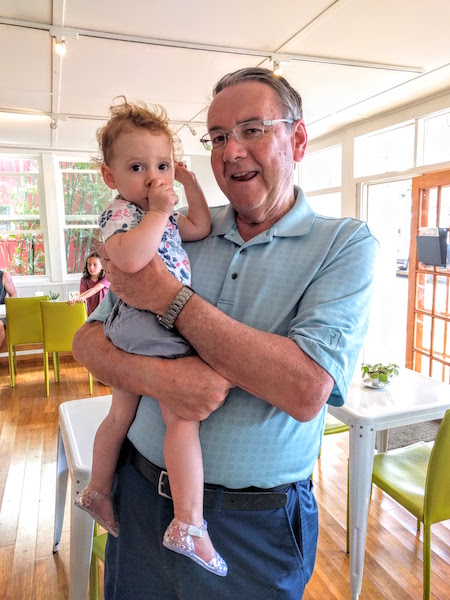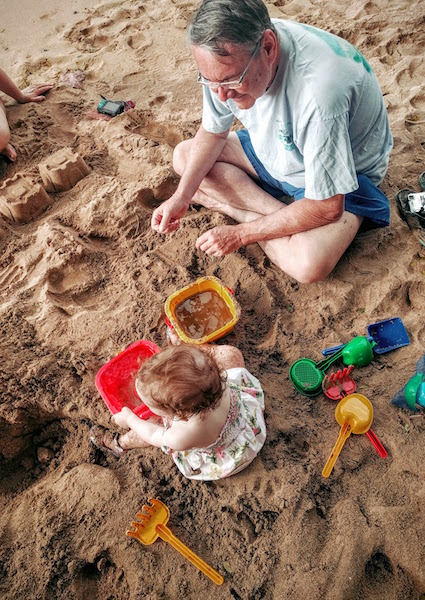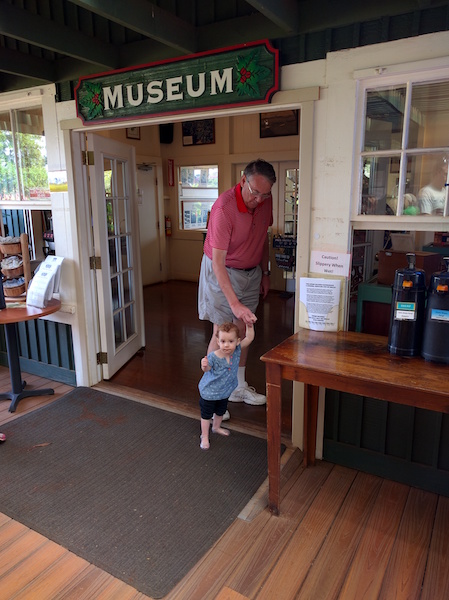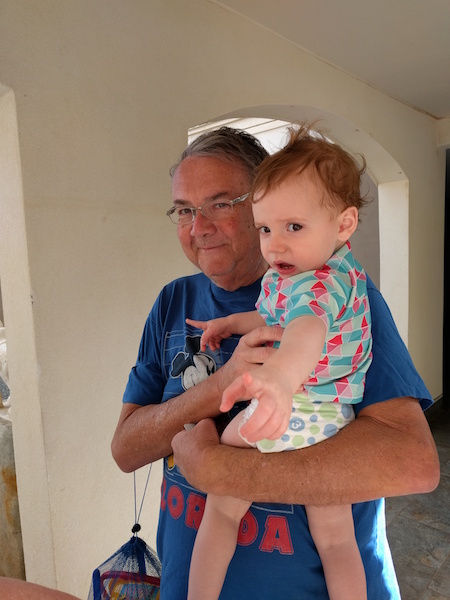 My parents also finagled a second rental unit so that my brother could bring his wife, their 2 y.o. son, and their 10 week old daughter. For the first time since grandkids, the entire Baugues clan took an extended vacation together. It's hard to overstate how special that time was.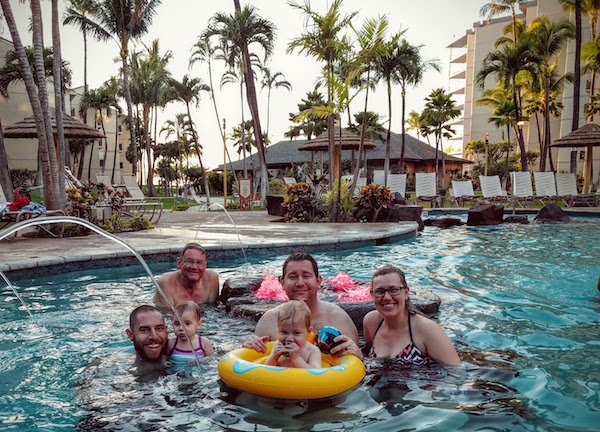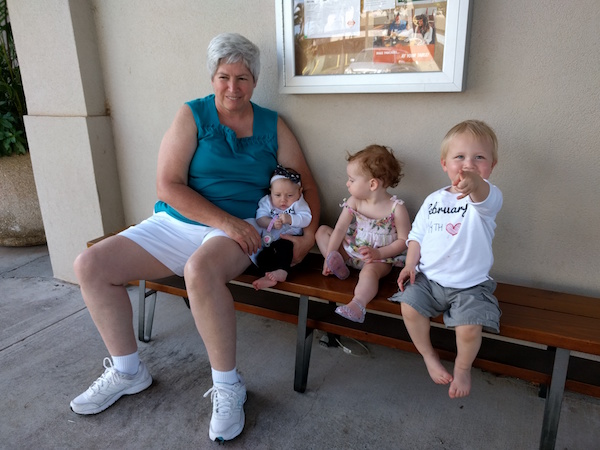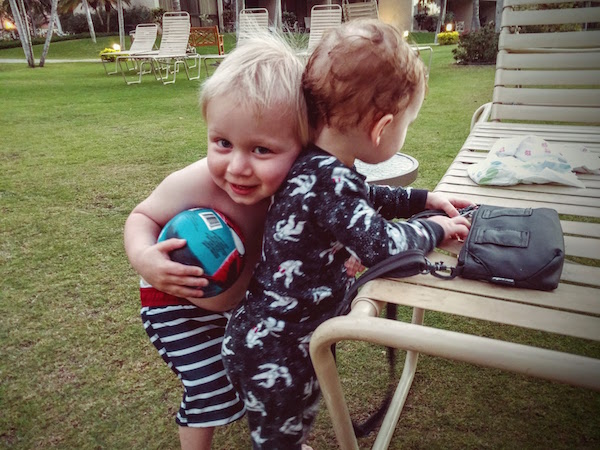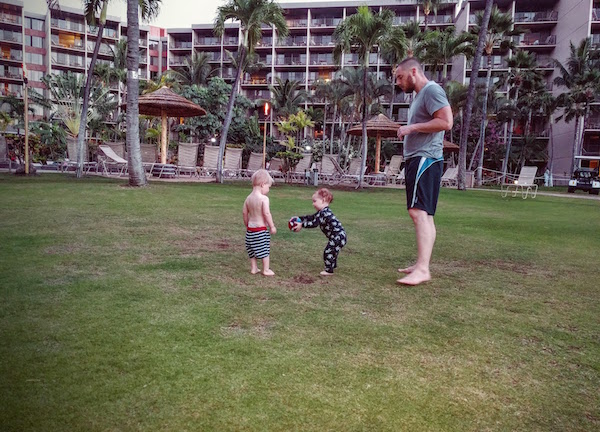 So thankful for my parents' generosity, for Twilio's unlimited PTO policy, and for a couple bosses that firmly "suggested" that I fully disconnect when they caught me checking work email the first few days of vacation.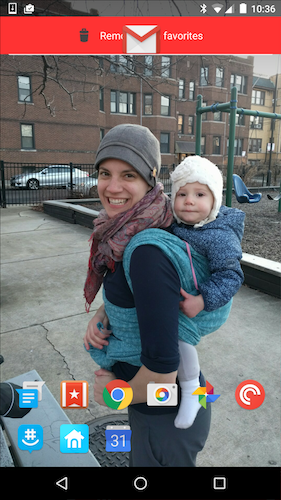 More than anything, I'm thankful for the opportunity for our entire Baugues family to spend time together. Over the last two weeks I think we all realized how truly rare and fleeting that time can be.