Cappadocia Hot Air Balloon
The unique landscape of Cappadocia is best seen from up high. Because it's so much sand and volcanic rock, helicopters are outlawed, and there's something about the weather patterns (don't ask me what) that makes Cappadocia ideal for hot air ballooning.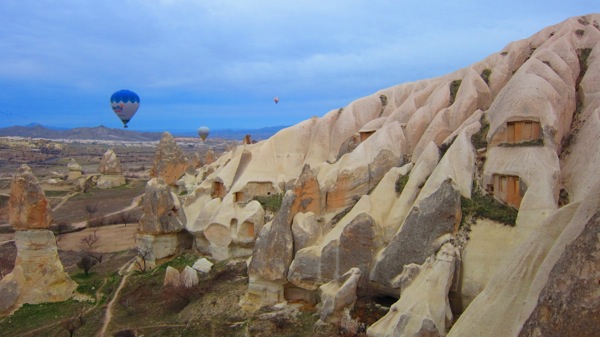 We hemmed and hawed over which tour company to take, but after reading TripAdvisor reviews and talking to a Canadian (how can you not trust them?) who rode with them two days prior, we decided on Butterfly Balloons in Göreme.
We're glad we did.
Butterfly Balloons was the pricier of several options - $170 per person at off-season rates (bumps up to $225 in a couple months). It's one of those times when you gulp and tell yourself that in a year you'll have the pictures, but won't remember how much it cost.
They picked us up at our hotel at 6:30, and drove us to their office where we were served a light breakfast. Fifteen minutes later, we left for the launch site where over a dozen balloons were in various stages of preparation for liftoff.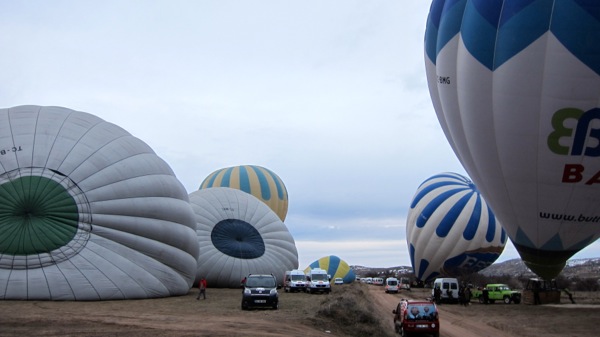 The wicker basket fit 16 people in four compartments. It was snug, but not over-crowed. We saw baskets hanging from other balloons that fit twice as many.
Our pilot, Kaan (!!!!), spoke excellent English, complete with a repertoire of jokes. ("Your first time? Mine too!") He fired up the burner, and we floated away from the rest of the pack.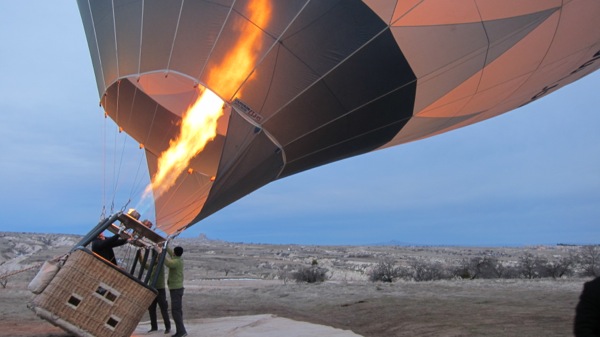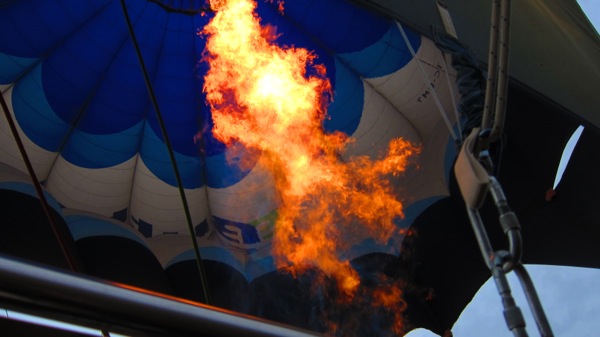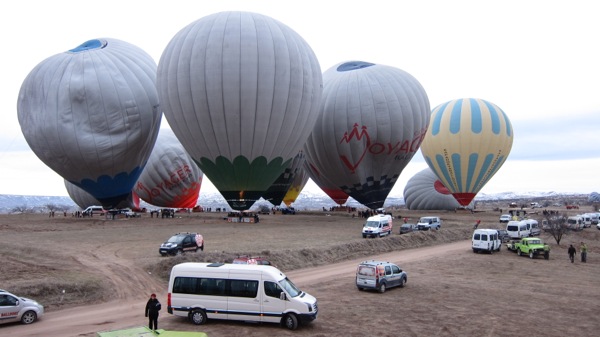 A ride in a hot air balloon is a one-way voyage. There's no steering - you go where the winds take you. You control your speed by adjusting your height - winds at different elevations move at different speeds.
We buzzed valley floors, rising above rocky walls with just feet to spare, and then floated hundreds of feet above the the city, with sandstone buildings blending into landscape.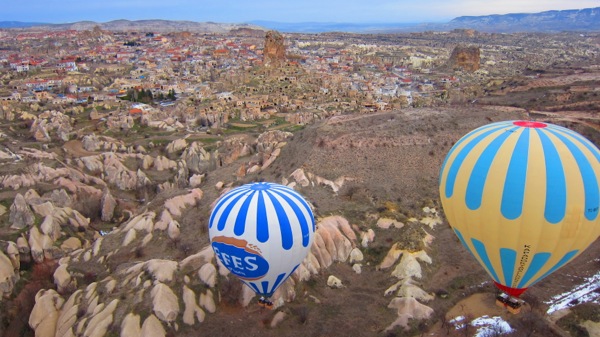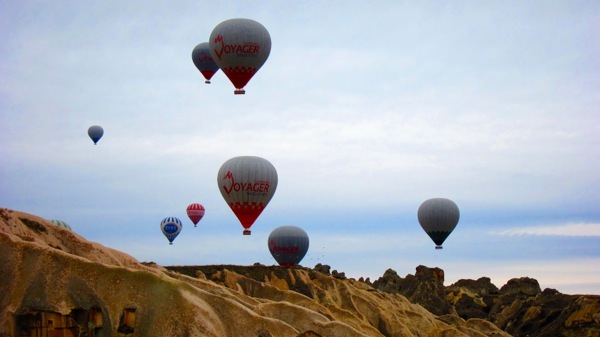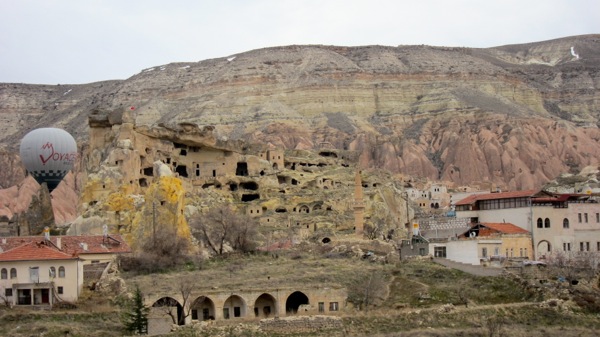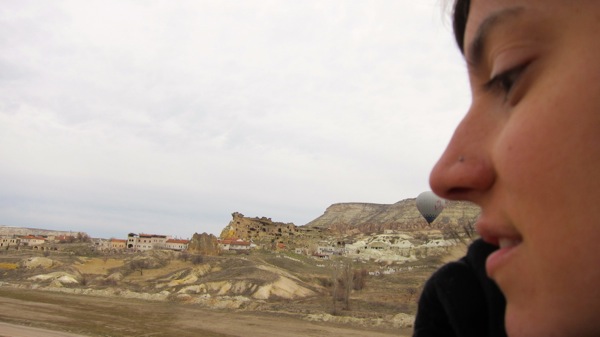 We watched the other balloons land, and then saw the Butterfly ground crew guide us in… or rather, chase us down.
Kaan stuck the landing. We hopped out, and helped stomp the air out of the balloon. Then Kaan and his ground crew treated us to a champagne toast before driving us back to our hotel.
It was a good way to start the day.