Rachel and I are looking for someone to rent our furnished apartment for the month of Jan.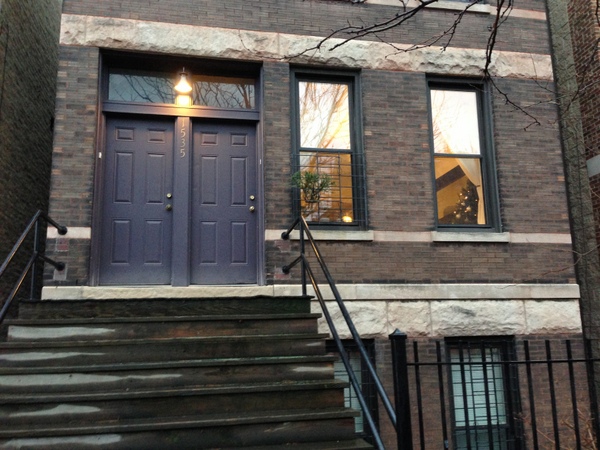 We will be in Turkey from Dec 28th to Jan 29th - though if you want to stay through Jan 31, we can find a place to stay for a couple nights after our return to Chicago.
It's a fully-furnished 1 bedroom + office at Bosworth and North Ave, smushed between Wicker Park and Lincoln Park.
We have two cats. They are very friendly, so unless you're cool with them hopping onto your lap and snuggling in bed, this won't be a good arrangement.
The location is ridiculously convenient. You can walk to Whole Foods, Stanley's, North and Damen, and the Division Blue Line. You have the Ashland, North, Milwaukee and Division buses at your disposal. Our alley dead-ends into the on-ramp for 90/94 - you don't even have to go through a light to get on the expressway. We have permit parking, and never have to park more than 50 yards away from the house (we'll give you permits).
Washer and Dryer are practically in-unit (watch the video below). Kitchen is fully stocked with all the toys you need to make great meals.
Rent is $1100, which includes all utilities (actual cost is more like $1200, but we're willing to chip in a bit since you're taking care of the cats).
If you're interested, drop me an email at greg@baugues.com
Here's a tour: