Jiu Jitsu at Sunset
Photos from Gregor Gracie Jiu Jitsu at Sunset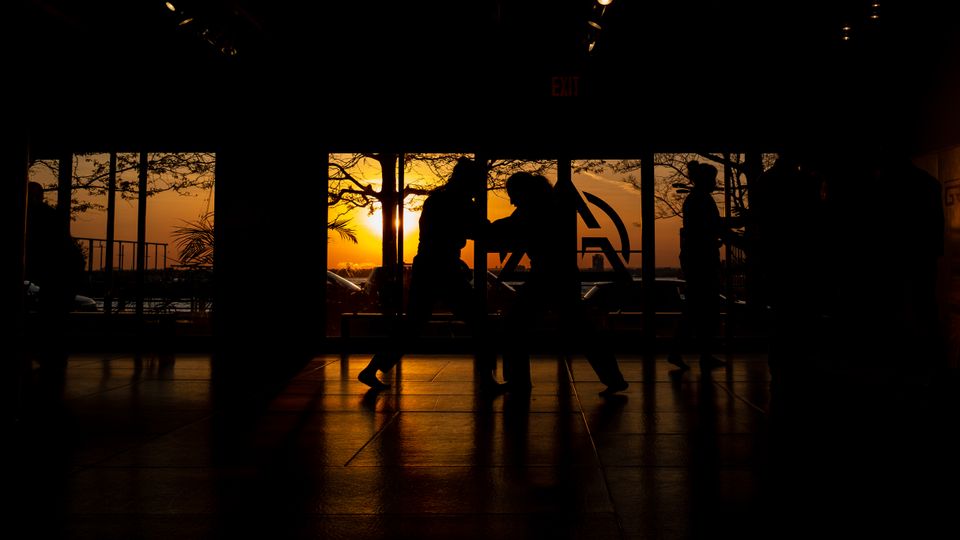 Gregor Gracie Jiu Jitsu sits in Brooklyn Bridge Park on the East River, overlooking New York Harbor. In the Spring and Summer, the sun sets during the evening classes. It's a surreal experience to be getting smashed and strangled, look over, and see the sun setting behind the Staten Island Ferry.
Gregor's might be the most beautiful jiu jitsu gym in the country.
Here's some photos from tonight.