Eleven Madison Park
Going to EMP with Chef Rene De Leon.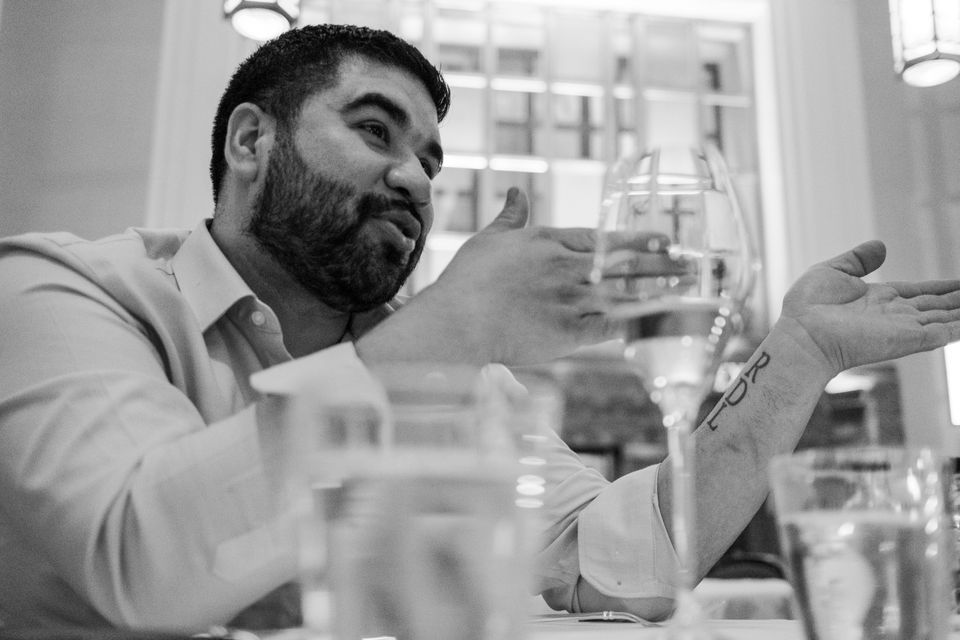 Rene De Leon was the best man at our wedding.
Rene and I accidentally became roommates in 2005 when we moved to Chicago two weeks apart and both rented rooms in the same Wicker Park flop house. Rene moved to Chicago with two suitcases – one full of clothes, one full of cookbooks – to work at Alinea. He stayed with the company for seven years, during which he served as expediter at Alinea, which might be the hardest restaurant job in the world, and as opening Chef de Cuisine at Next.
I lived with Rene for four of those years, during which I got an apprenticeship on food and restaurants. He'd come home at 1am after a 16 hour shift and tell stories about his day at the sixth best restaurant in the world. On his days off I'd ask, "What do you want to do?" and he'd say, "Cook," and we'd invite friends over for impromptu dinner parties. We had a long standing deal, "I'll buy some groceries if you teach me how to cook." I got good enough to serve as his sous chef when we cooked at the homeless shelter once a month. And on many occasions, I had the opportunity to eat at, and even cook in, the world-class restaurants where he worked.
It's been years since I had face-to-face time with Rene. But this week he flew to NYC and spent the week with us in Brooklyn. Our evenings were full of dinner and drinks at restaurants that Rachel and I would never have gone to on our own.
One of those restaurants was Eleven Madison Park, formerly the best restaurant in the world.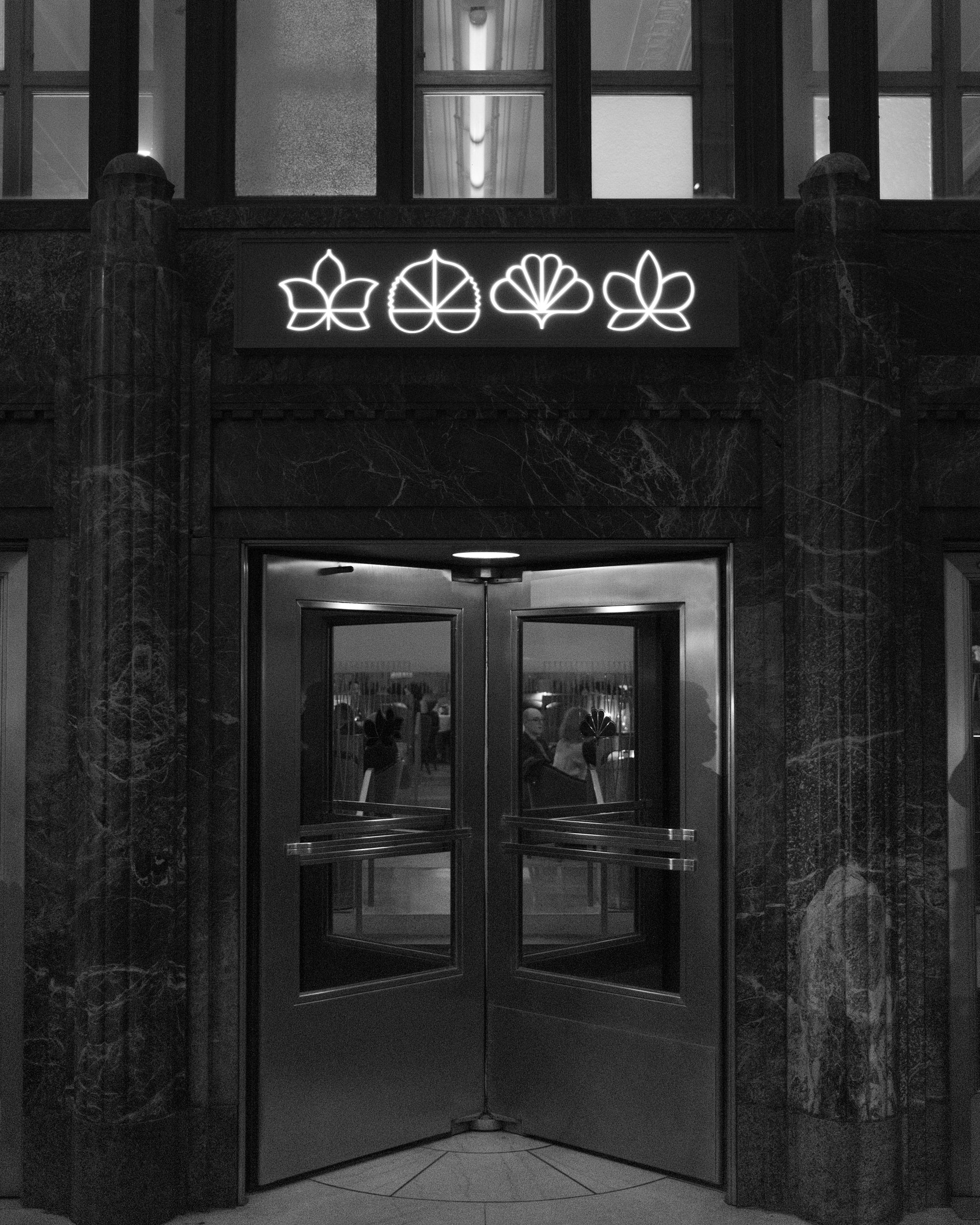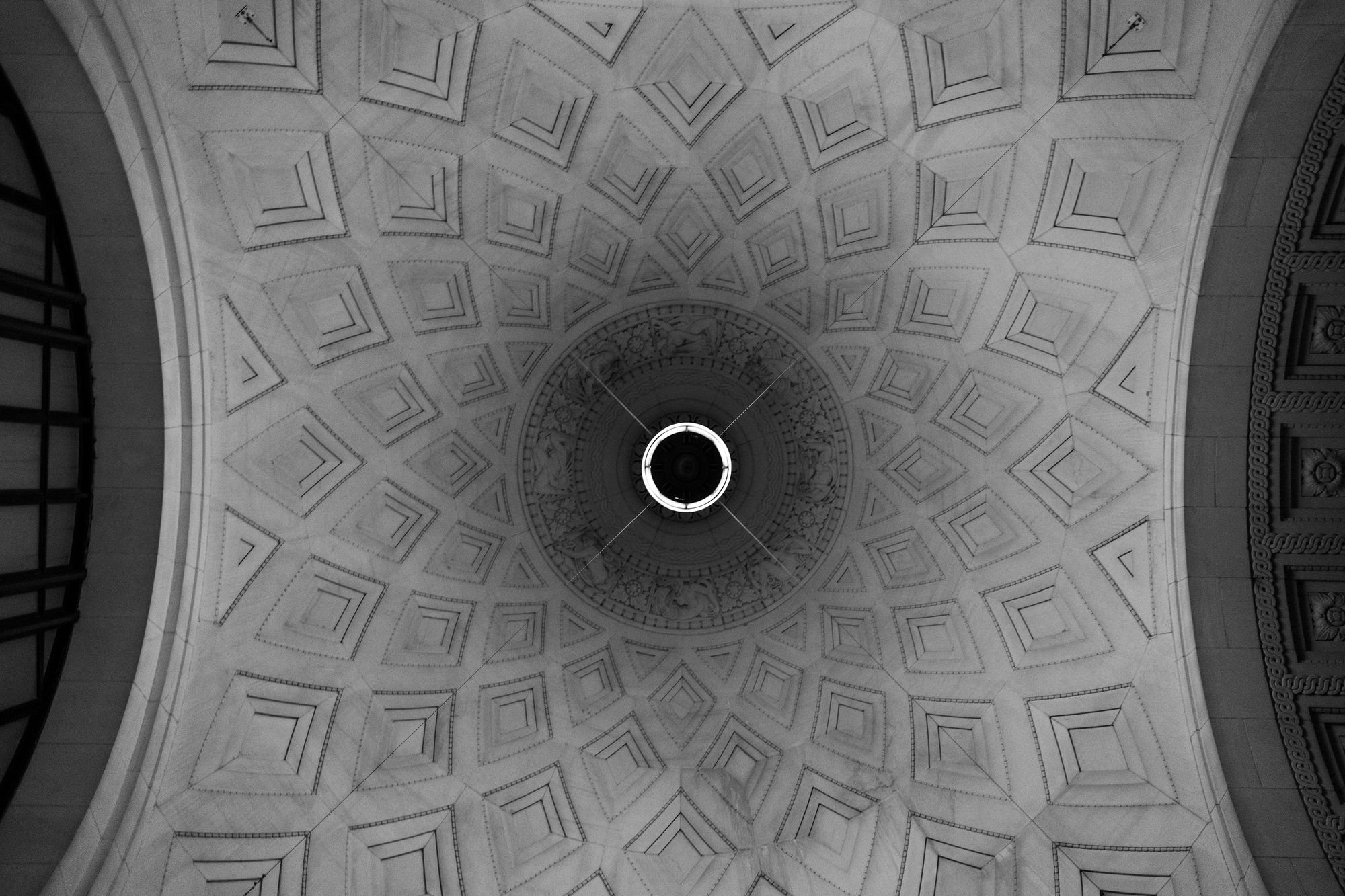 Rene got a last minute reservation for four, and brought along me and two of the cooks he's been working with in Alaska during the pandemic.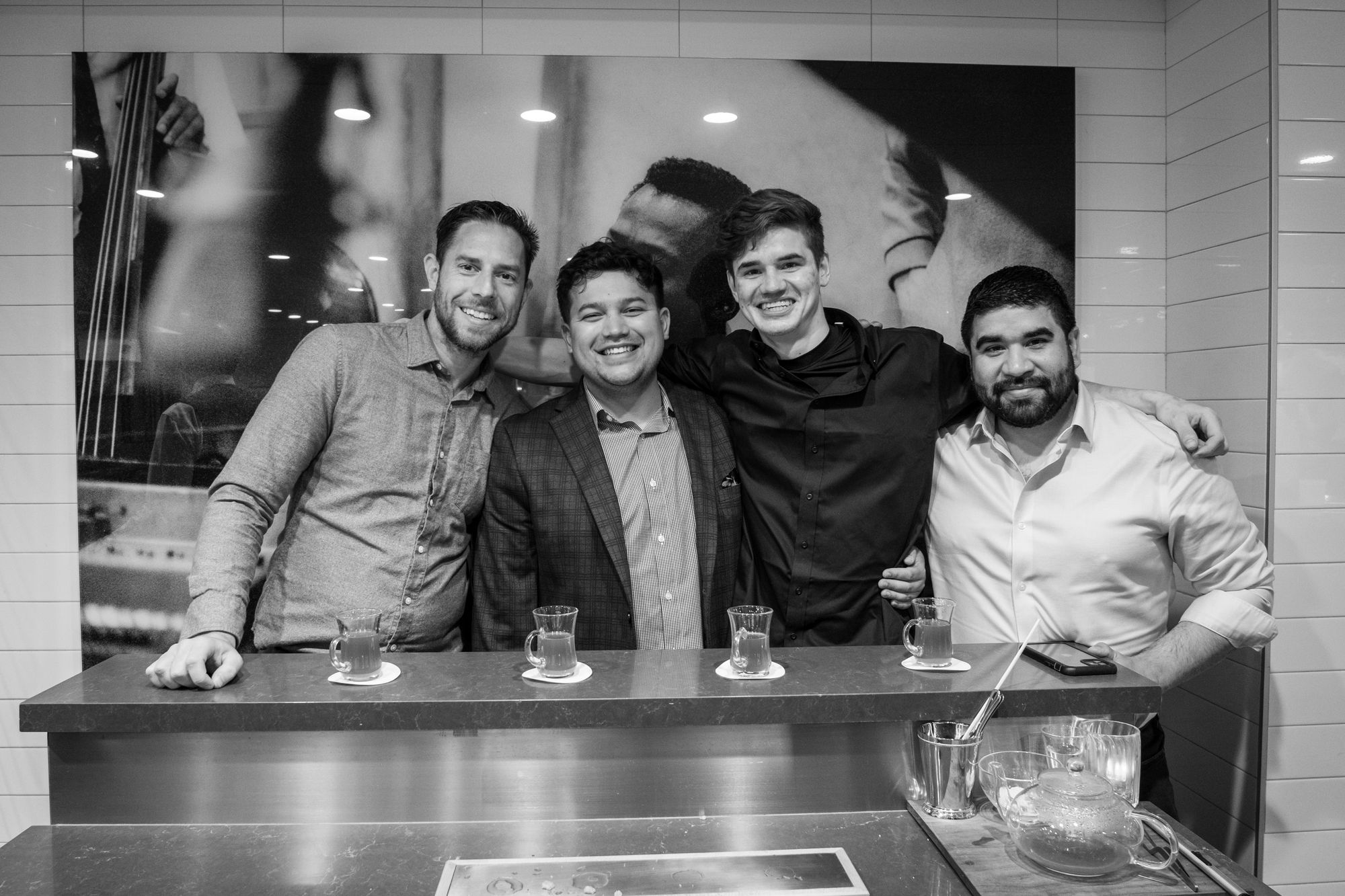 Of course, I brought my camera – this time my Fuji X100V with a wide conversion lens. I wanted to go wider than 35mm because I expected to be shooting up close at the table, and the wide angle fits more in the frame in tight spaces. I was also hoping that Rene's industry status would get us an invite to see the kitchen. I was not disappointed.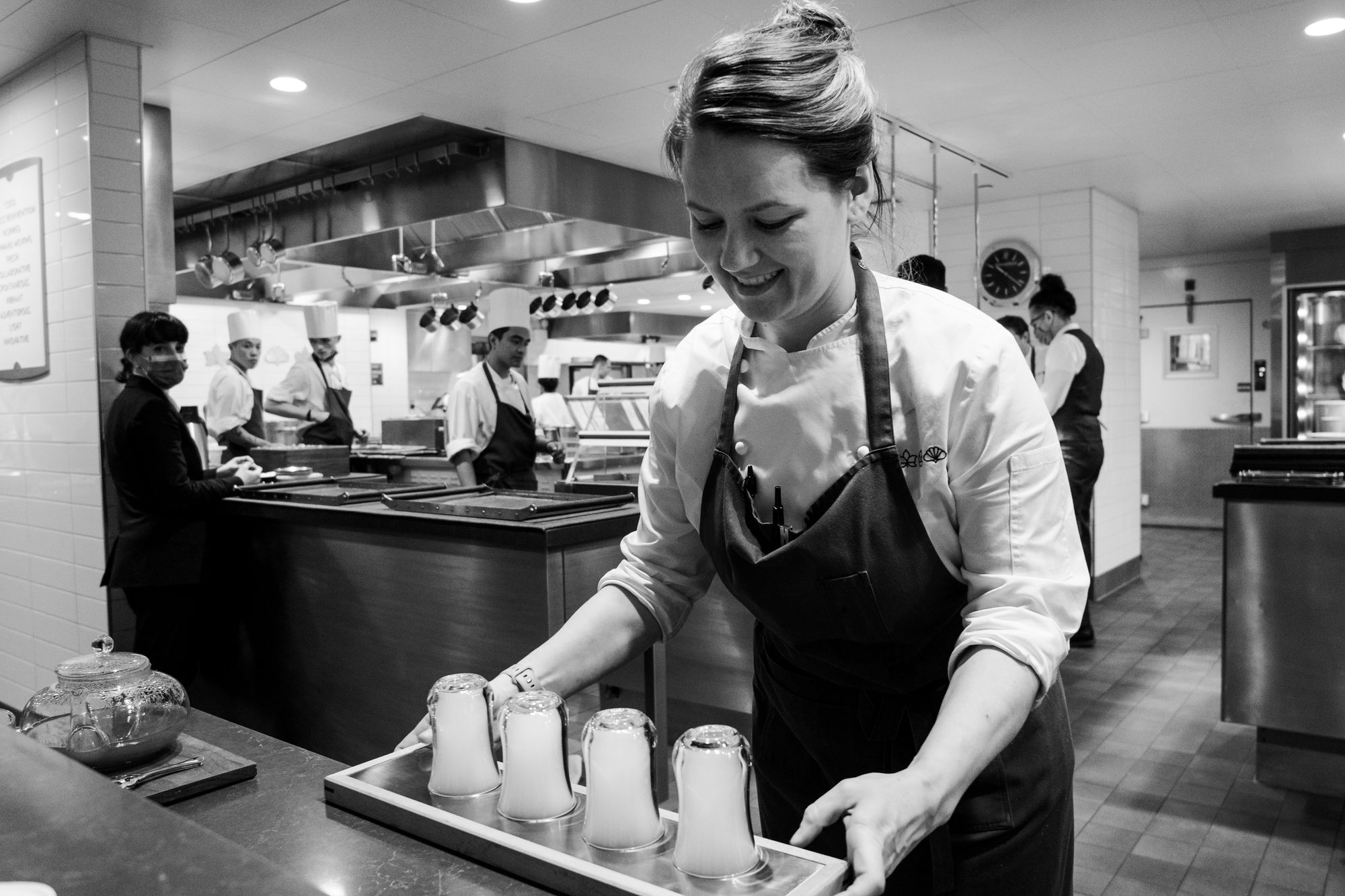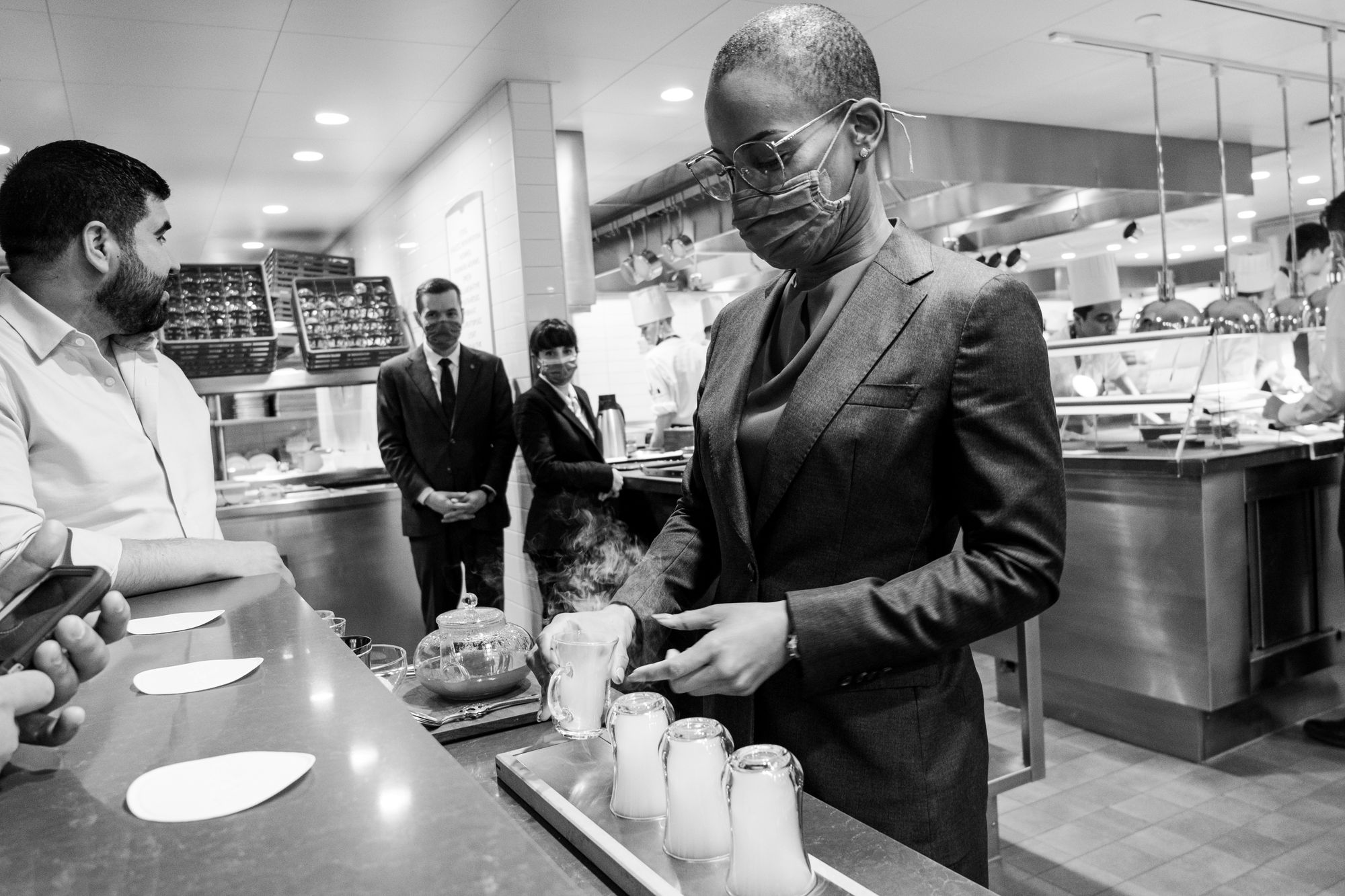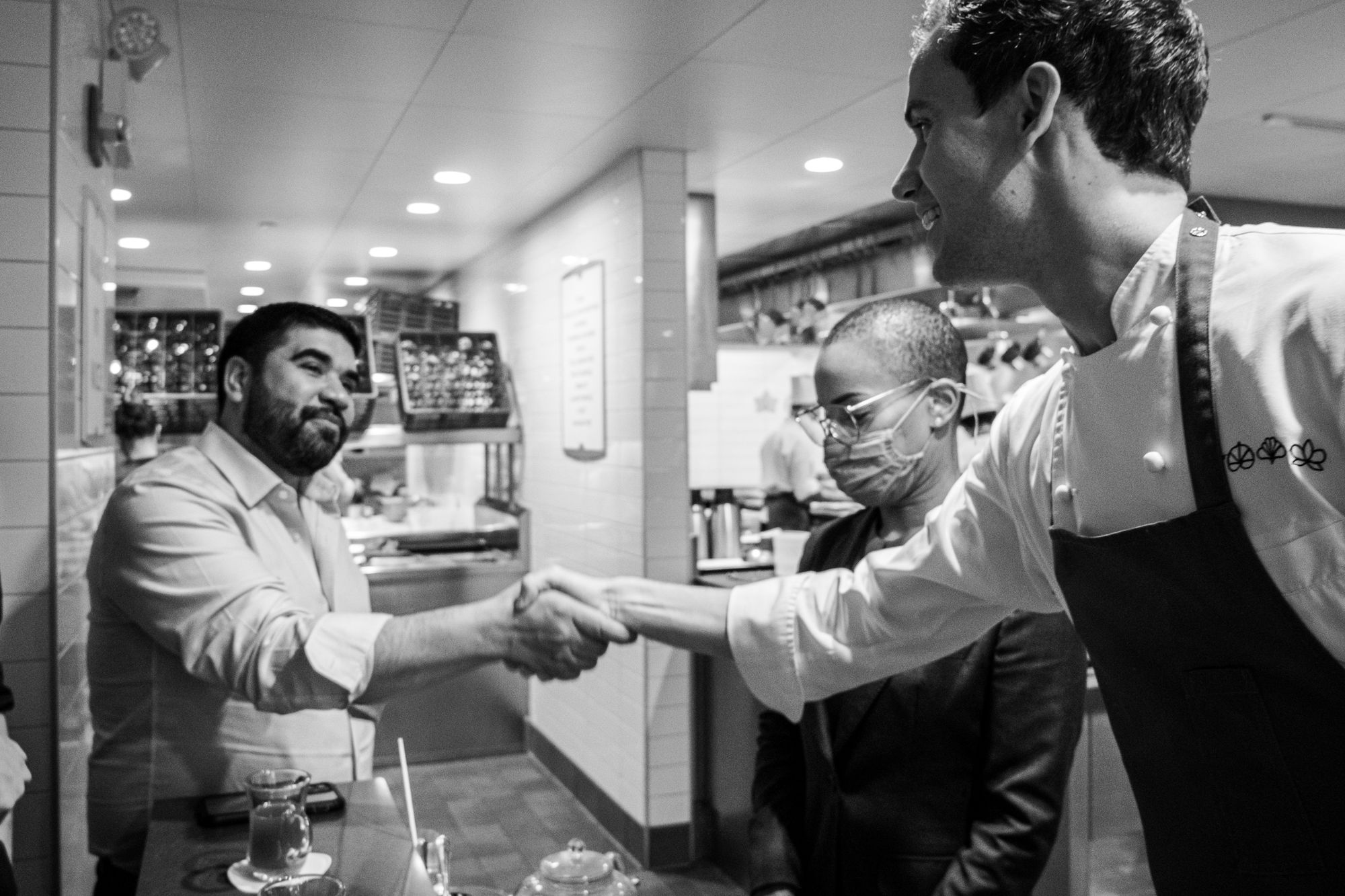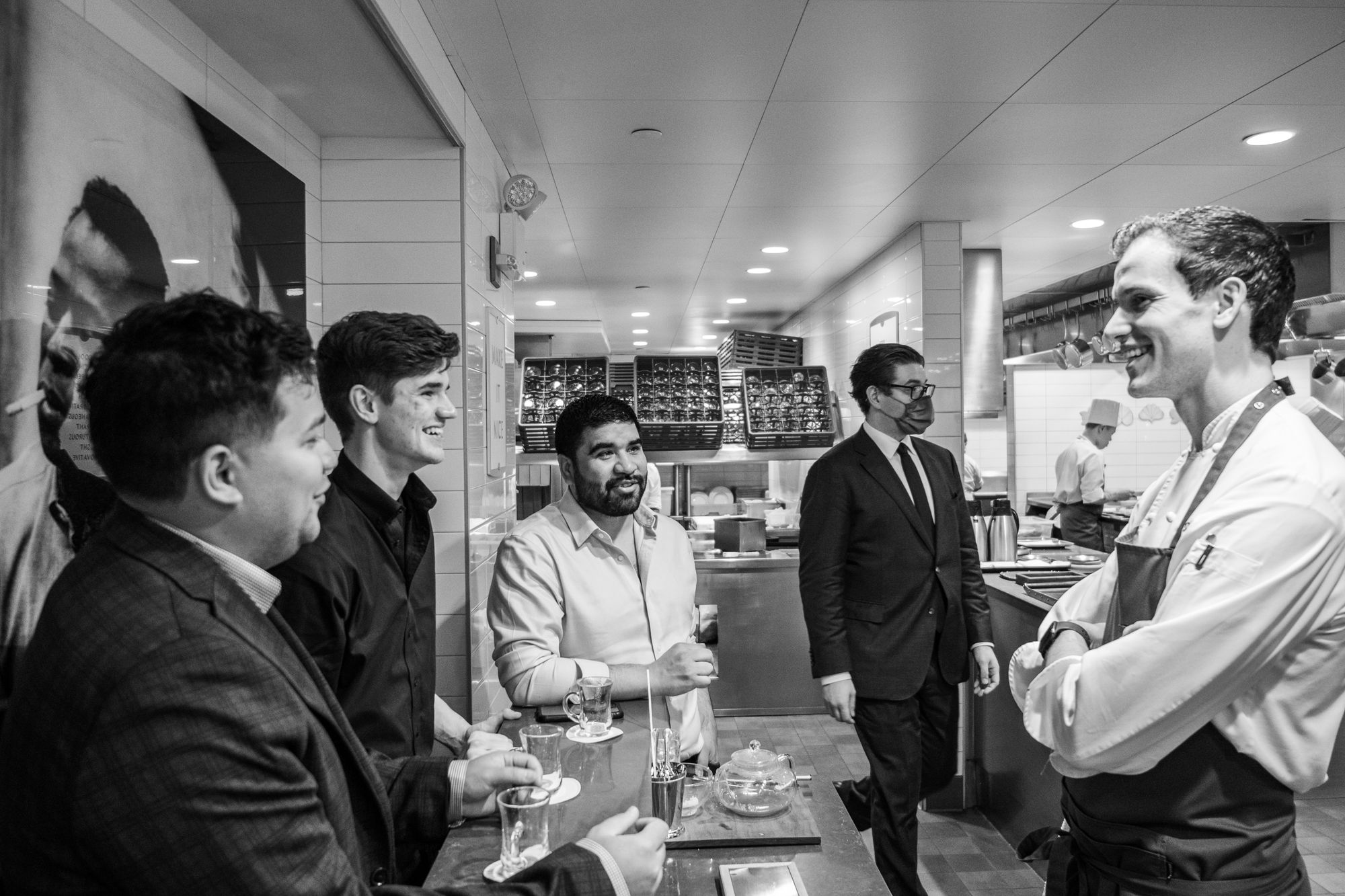 The photos that I enjoy shooting most are the ones that capture a person in a moment. Eating dinner at a restaurant like EMP is akin to having court-side seats for your favorite NBA team. For four hours, you get to watch a team of professionals, who are among the best in the world at what they do, do what they do.