Last week we moved to Brooklyn after a decade of living in Chicago. I had the privilege of spending our last few days hanging out with old friends and re-exploring what might be North America's most beautiful city.
On Sunday afternoon, we put out an open invite to join us at the Logan Square Farmer's Market. Over the three hours we were out there, dozens of friends from all stages of our lives showed up. In fact, I was so caught up in conversations that I forgot to take pictures of most folks (a common theme throughout this post).
So here's Tabitha and Jeremy, who we've known for years through Park Community Church: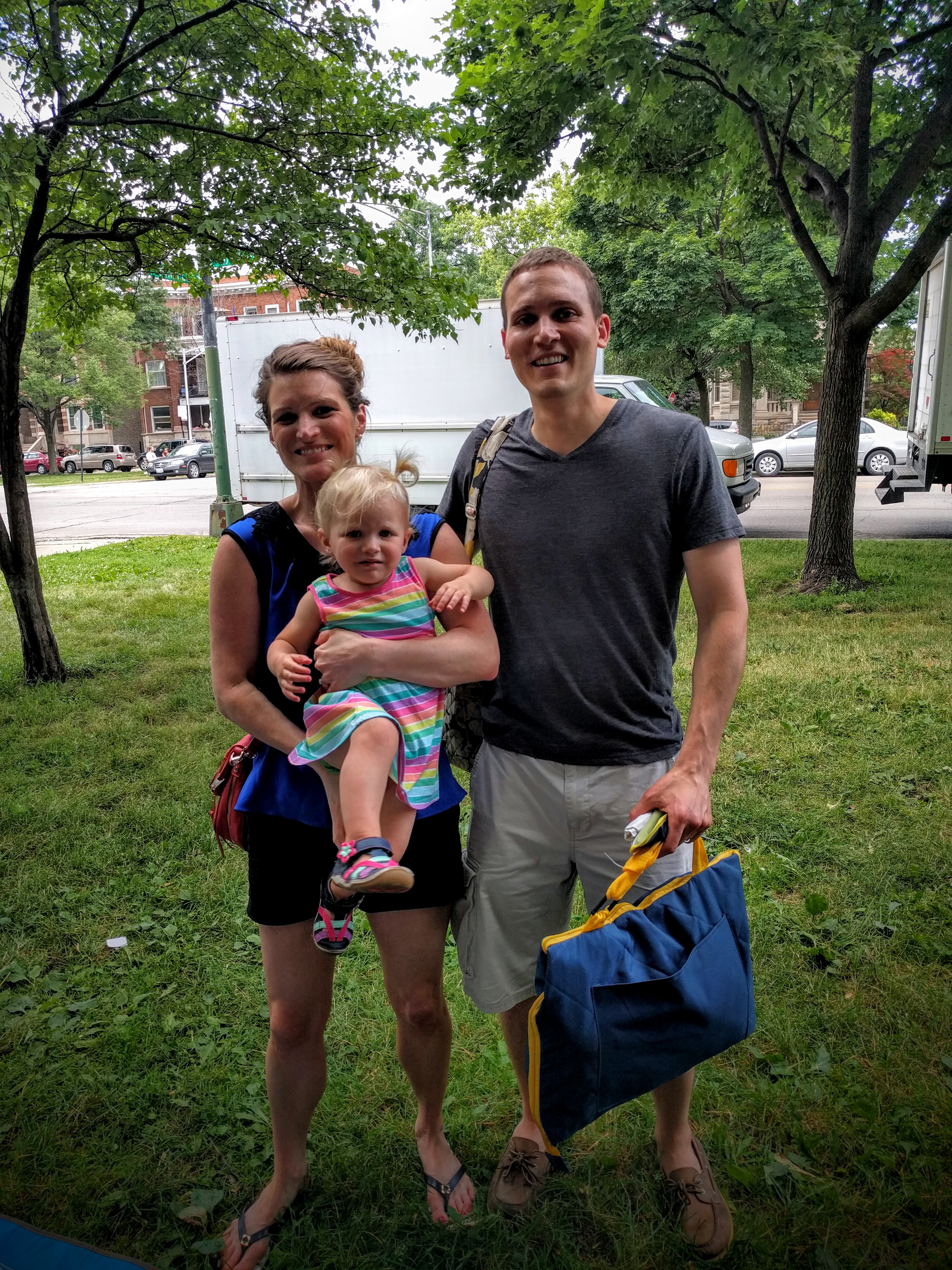 We met Meg and Andrew Mason at our birthing class two years ago. They live a few blocks away and their son is only a couple weeks younger than Emma, so we've hung out a lot since then: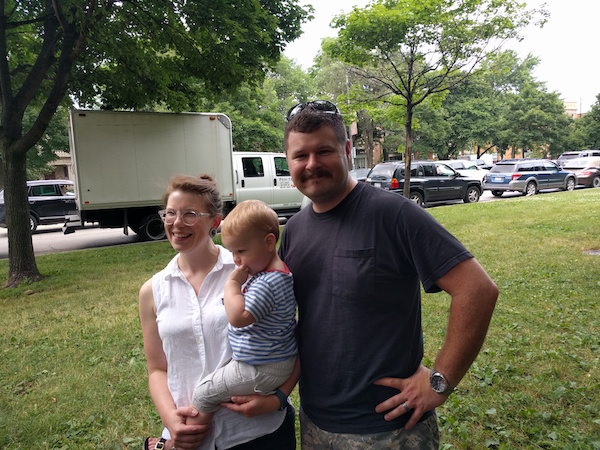 Kevin Tatum is approximately the fifth person I met in Chicago. He lived in the apartment below me when I moved there eleven years ago. On Sunday, he rode his bike ten miles from the 'burbs to hang out one more time.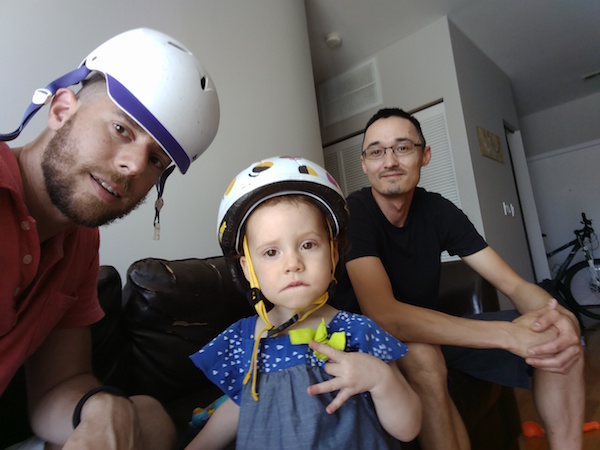 Later Sunday night, I rode with Chef Aram Reed to Adler Planetarium, which arguably offers the best view of Chicago's word-class skyline. Ten years ago, we used to make that trek every other week.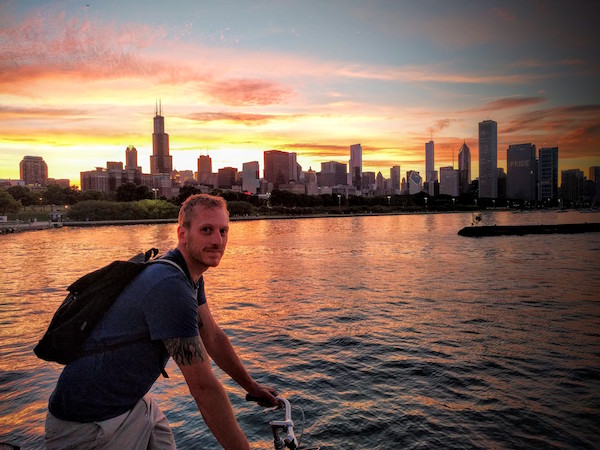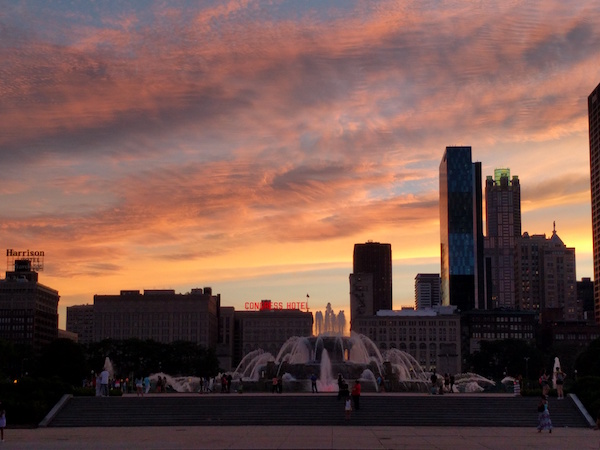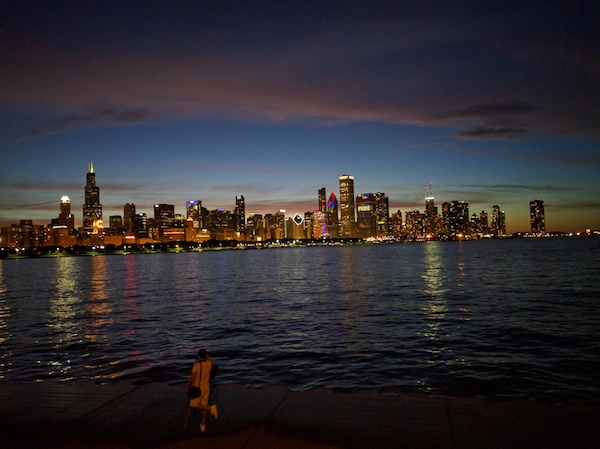 Monday night I hung out with Brian Tucker, my old roommate. We spent four hours sitting on his couch, talking about the deep stuff of life, something few friends are better at than Brian.
On Tuesday, I met up with Josh Golden, CEO of Table XI, where I worked for over six years before moving to Twilio. After grabbing dinner at Green Street Meats, we walked a five mile loop from his house, down the river walk, out to the lake, and back up through Michigan Ave.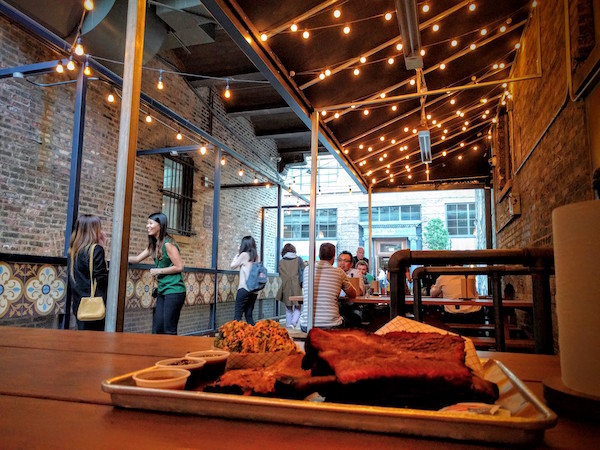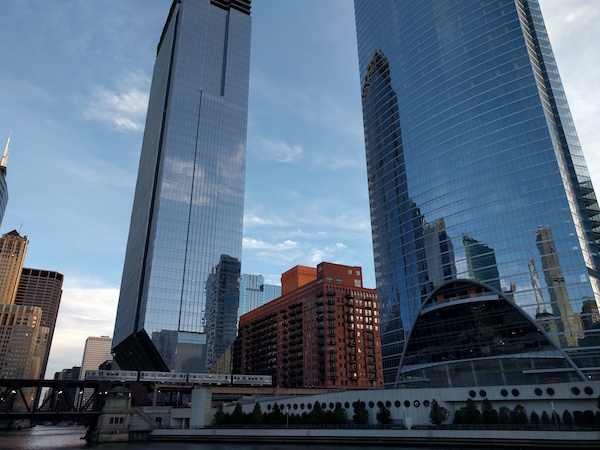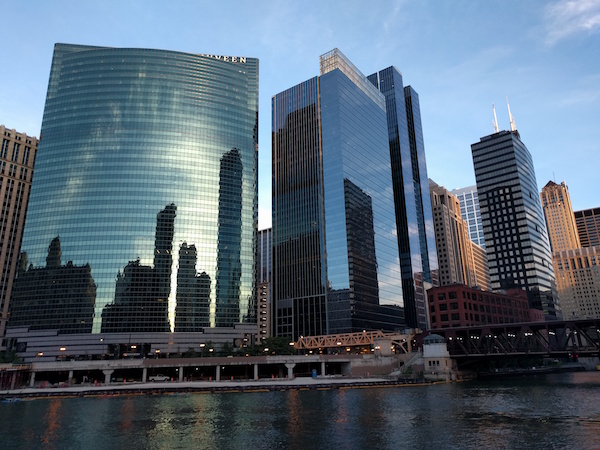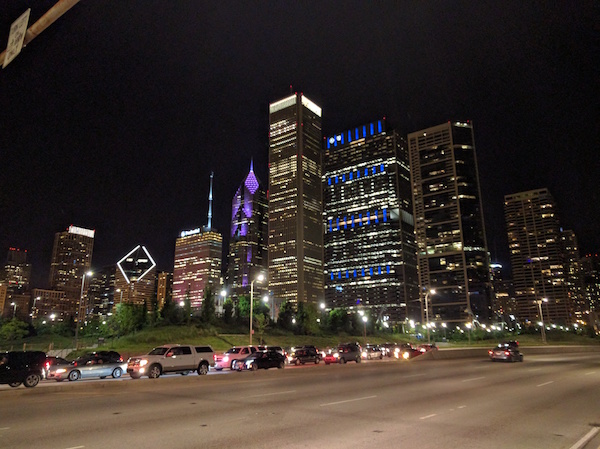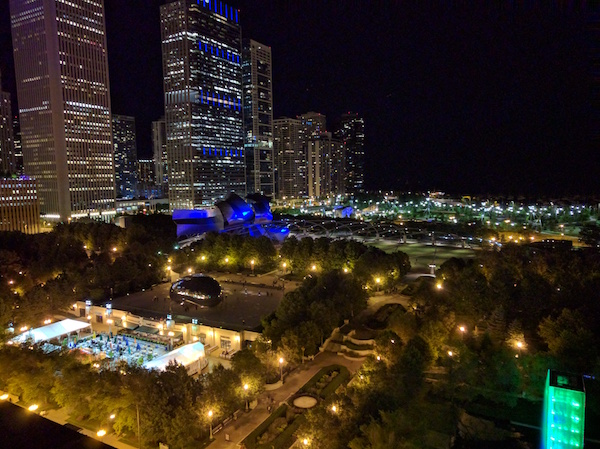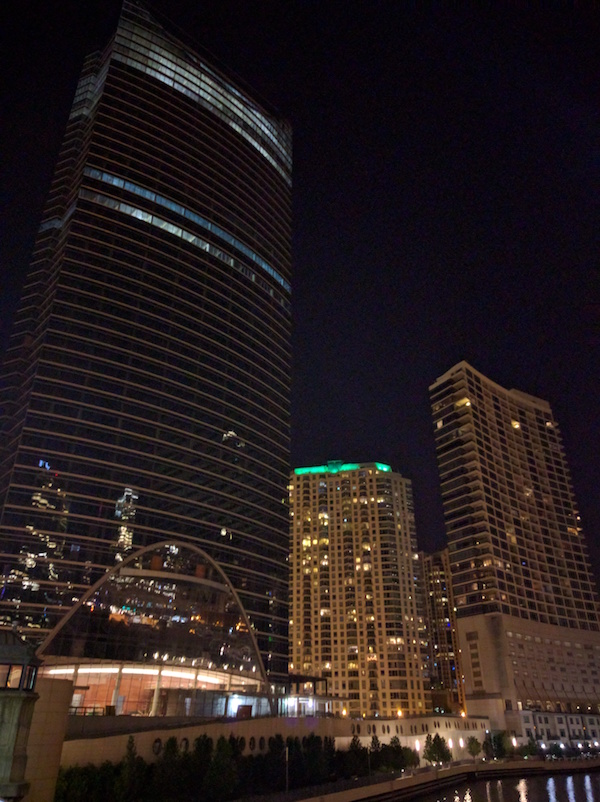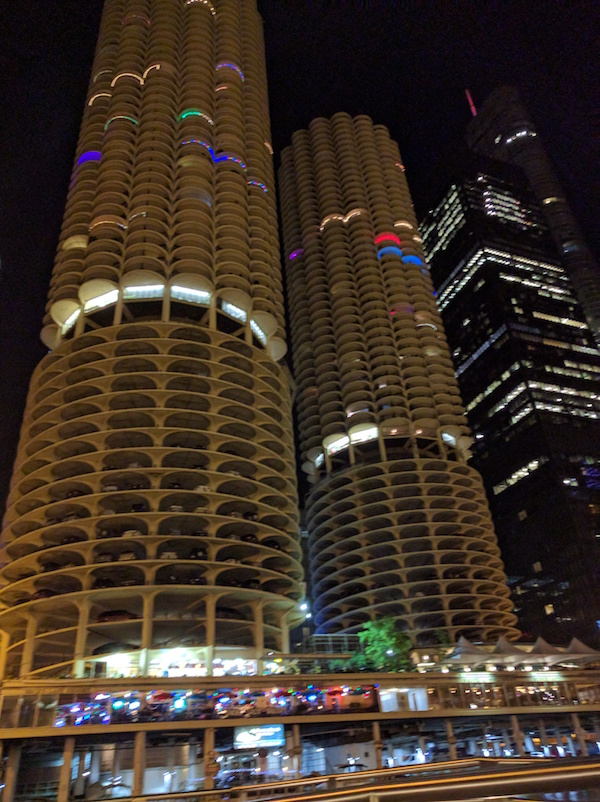 When I got home, I took Kaira up to our roof for one last view of the beautiful skyline from Logan Square.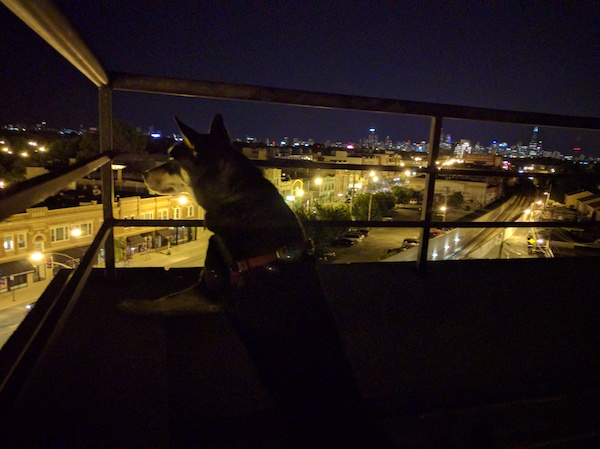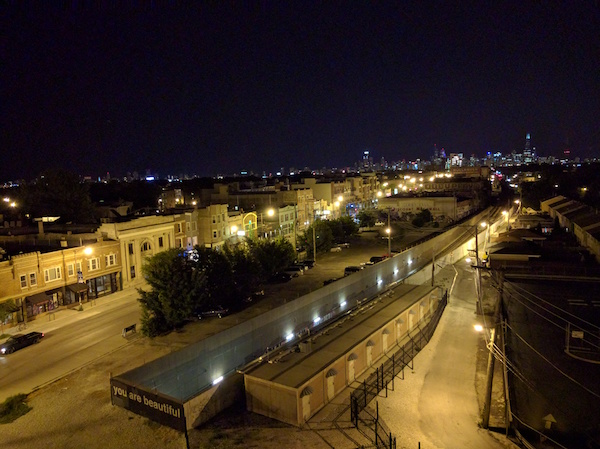 While walking with Josh, I lamented that Emma hadn't gotten a chance to play in the water at Millennium Park. Fortunately, loading the truck took less time than expected on Wednesday, so Emma and I hopped on the train for a quick trip downtown.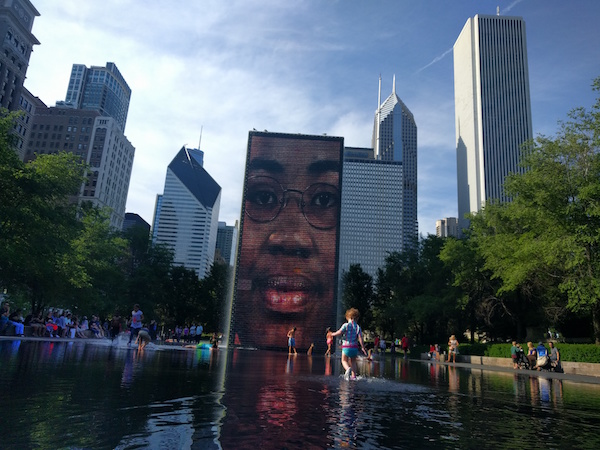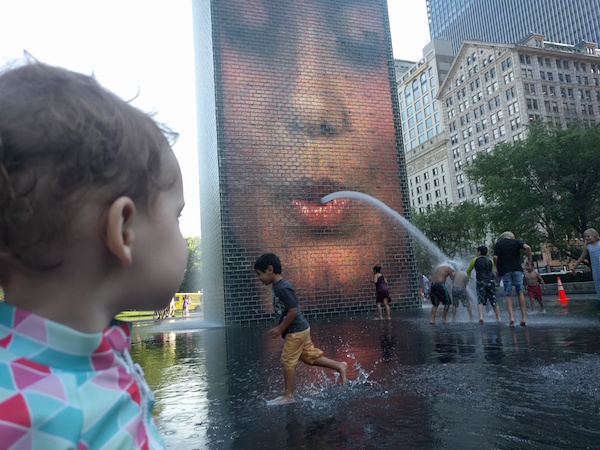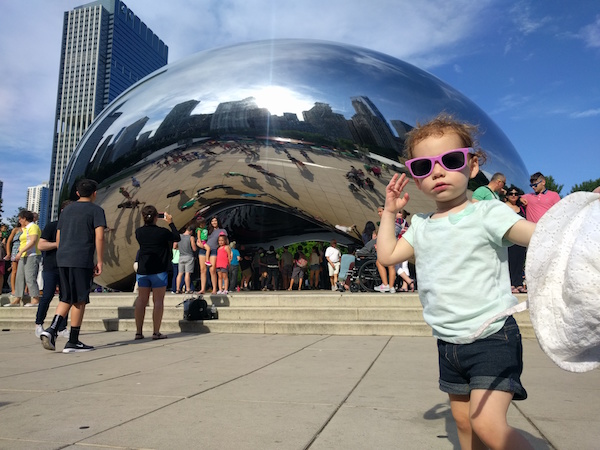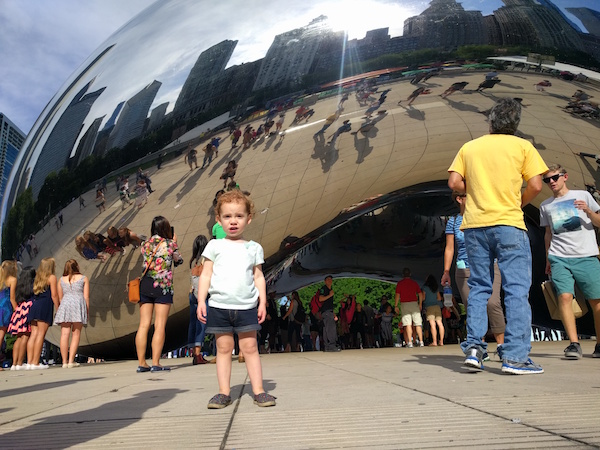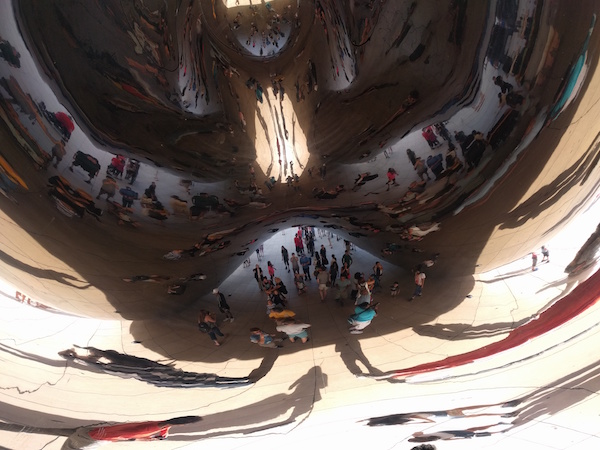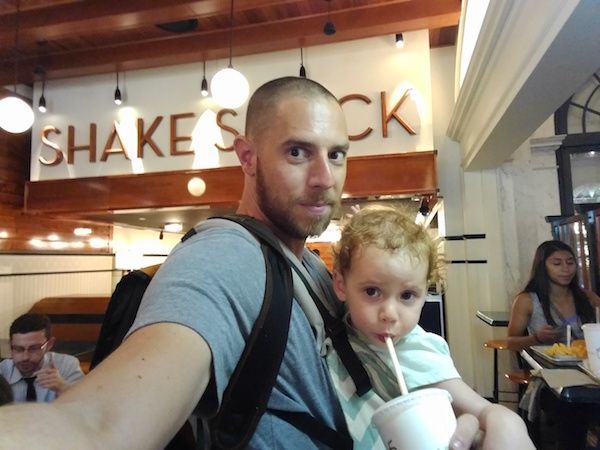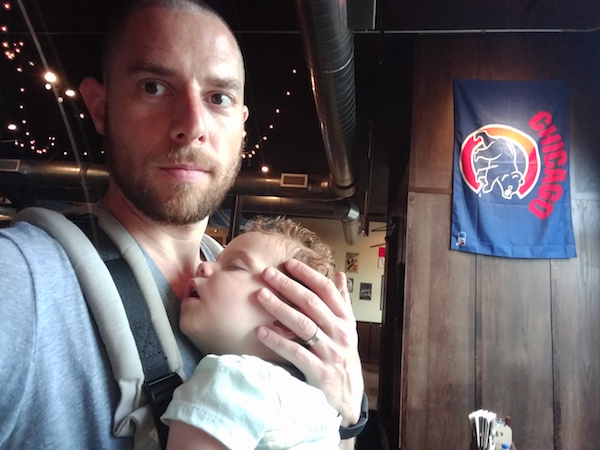 Emma passed out on the way back to Logan Square where we met for dinner up with John and Katie Gore. They're the only couple we've ever gone on vacation with – and we did it not just once, but twice! Of course, I didn't think to take a picture of them that night, so here we all are at Disney World: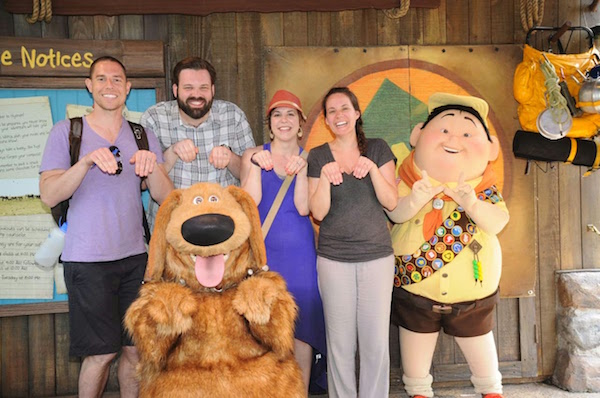 On Thursday, after we put the last items in the truck and strapped everything down, Rachel and Emma went to stay with Drew and Alexis Fustin, great friends from church with a daughter about a year older and a son about a year younger than Emma. They would fly to NYC the next day.
Then, at 1:00pm, Rachel's brother (Drew) and I began the drive east with Kaira as our copilot.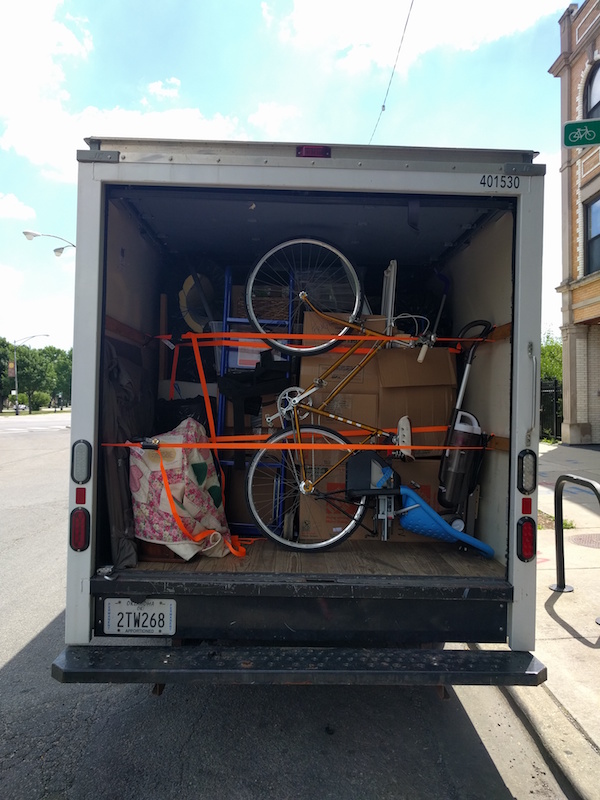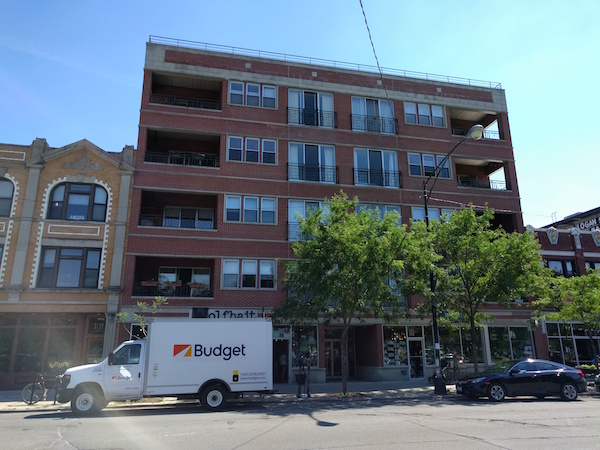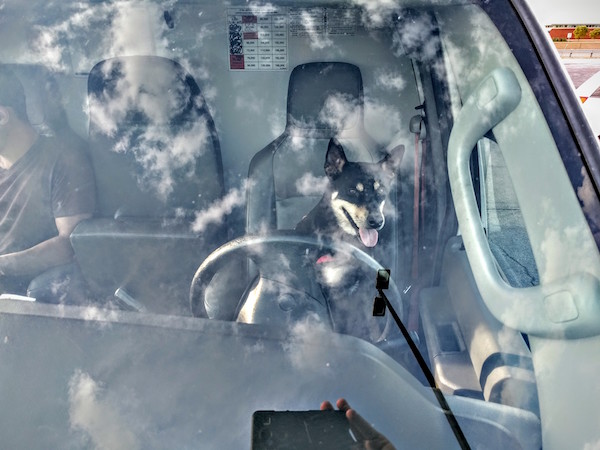 Thirteen hours later we stopped at a hotel in New Jersey. At 6:30am we resumed our journey on three hours of sleep. And at 10:00am, we arrived at our new home. We can only hope that we'll find as many wondrous sights and magnificent friends here.