WTC
Photos from the top of One World Trade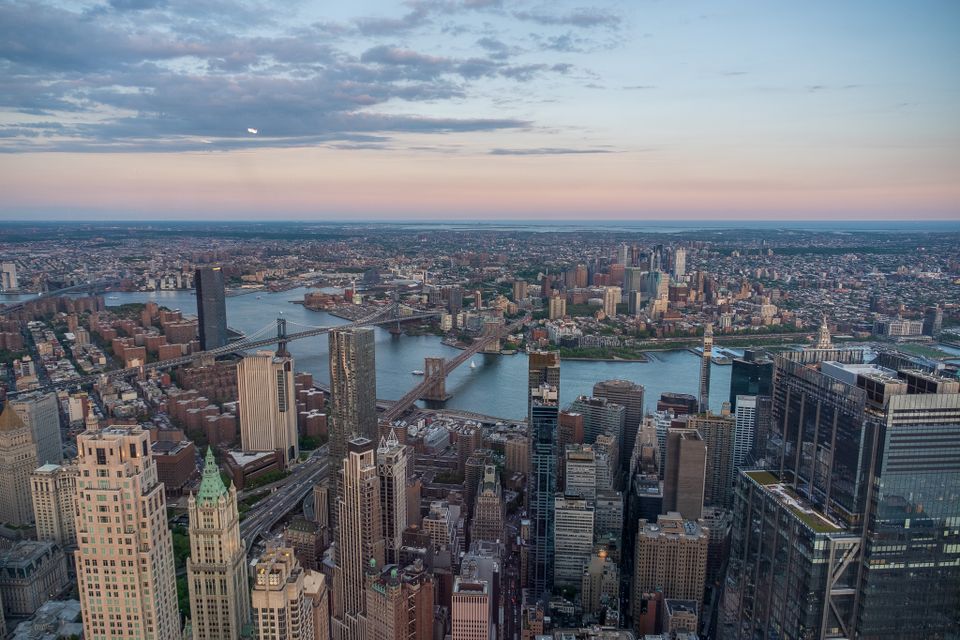 Continuing last week's theme, Emma and I took another NYC adventure this weekend. This time to the top of the tallest building in North America.
I booked our last minute reservation for the One World Observatory as we finished dinner at 6:30pm. "Rachel, is it okay if Emma stays up a little past her bedtime?" I'd been wanting to take Emma for a few months, but we didn't really feel safe until Rachel and I were fully vaccinated.
The commute there and back provided more photos for my collection, Emma running in places that will never be so empty again.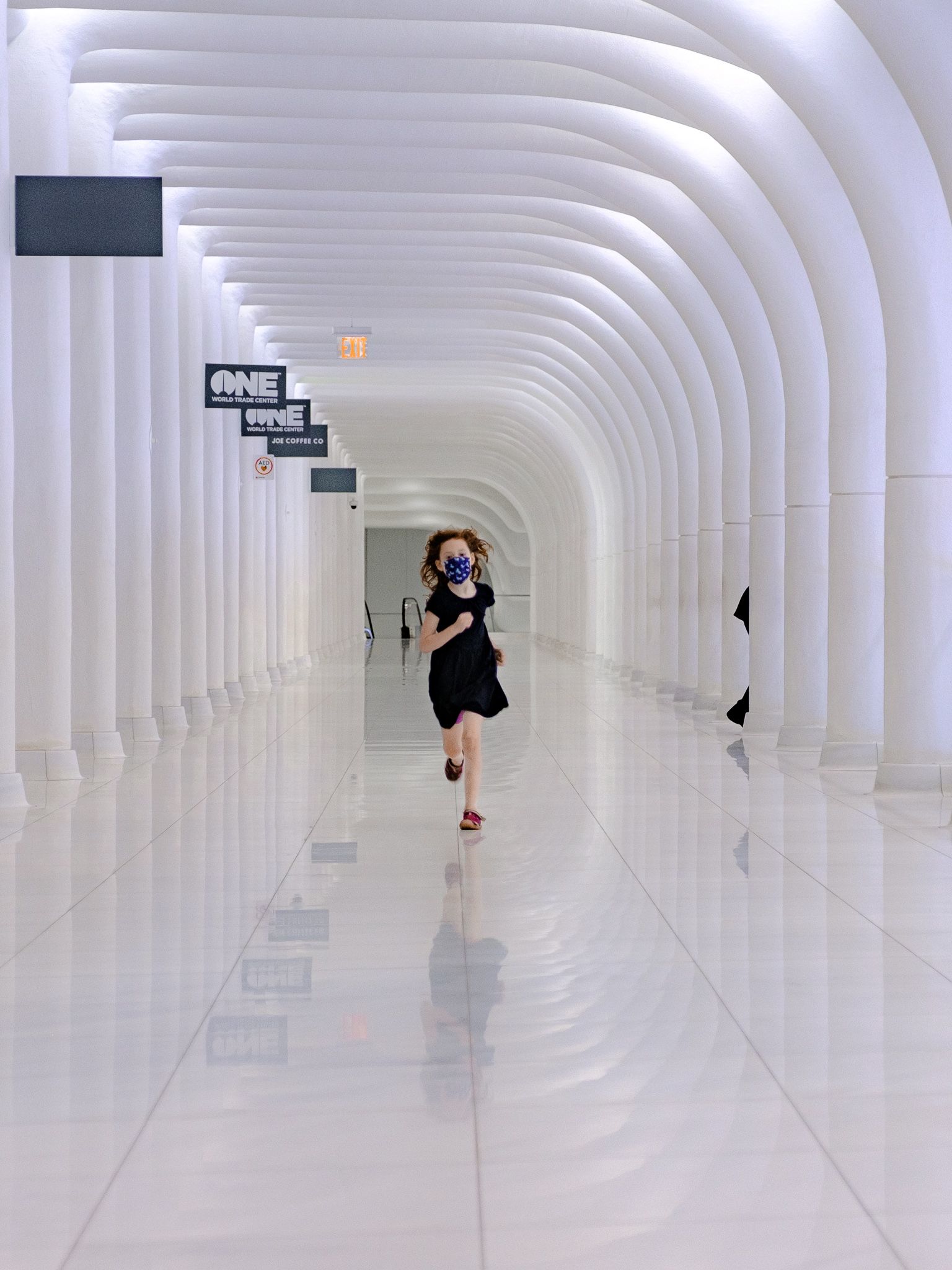 If you go to the top of the WTC, and you're trying to optimize your visit for photography, be intentional about the time of day you book a reservation. When Emma and I went a couple years ago, I made the mistake of going in the afternoon when the sun was high overhead, which made for high contrast and uninteresting colors.
The shots I got then looked like this: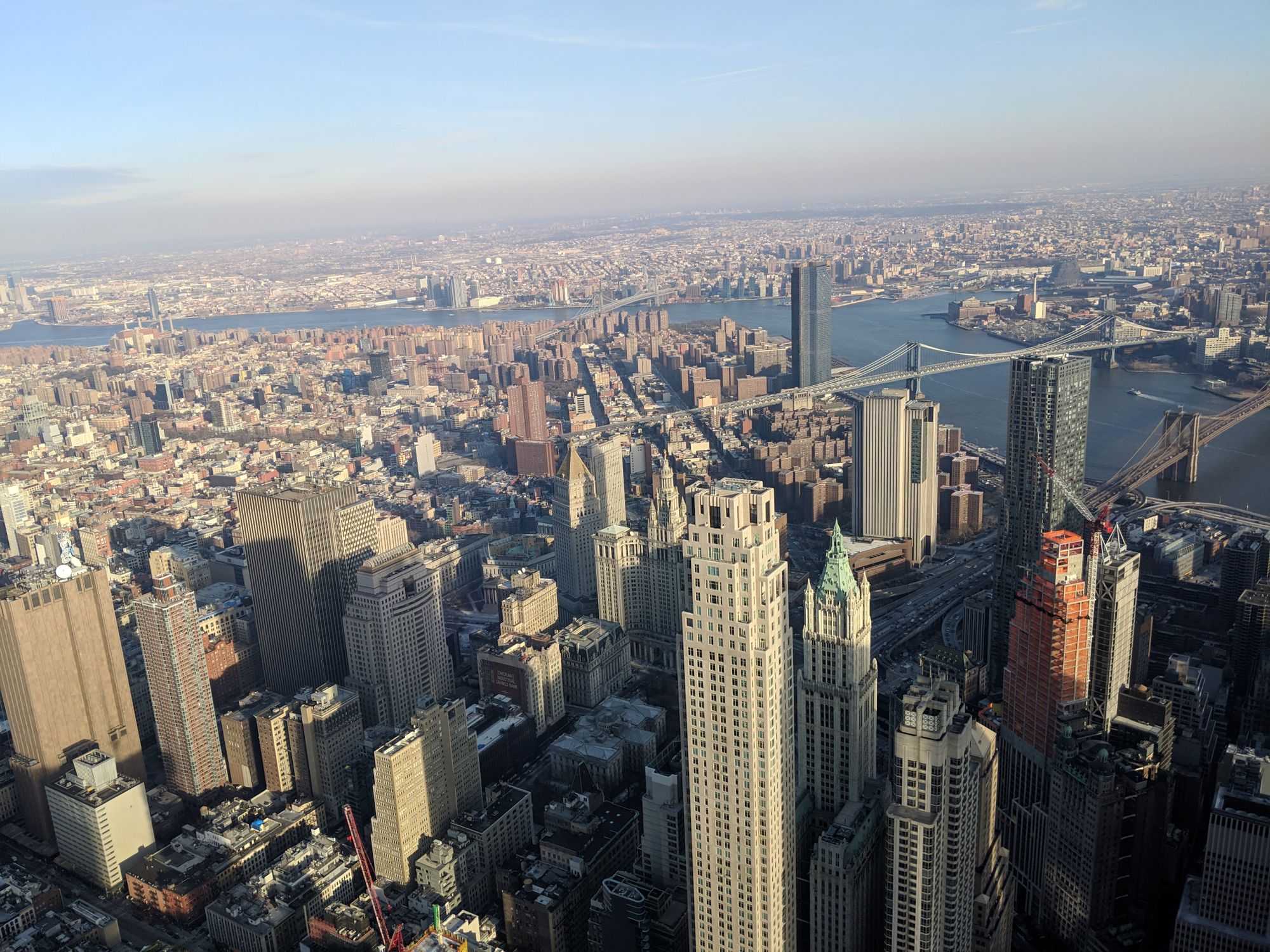 This visit we booked a 7:20pm reservation on a night when the sun set at 8pm, which gave us colors like these: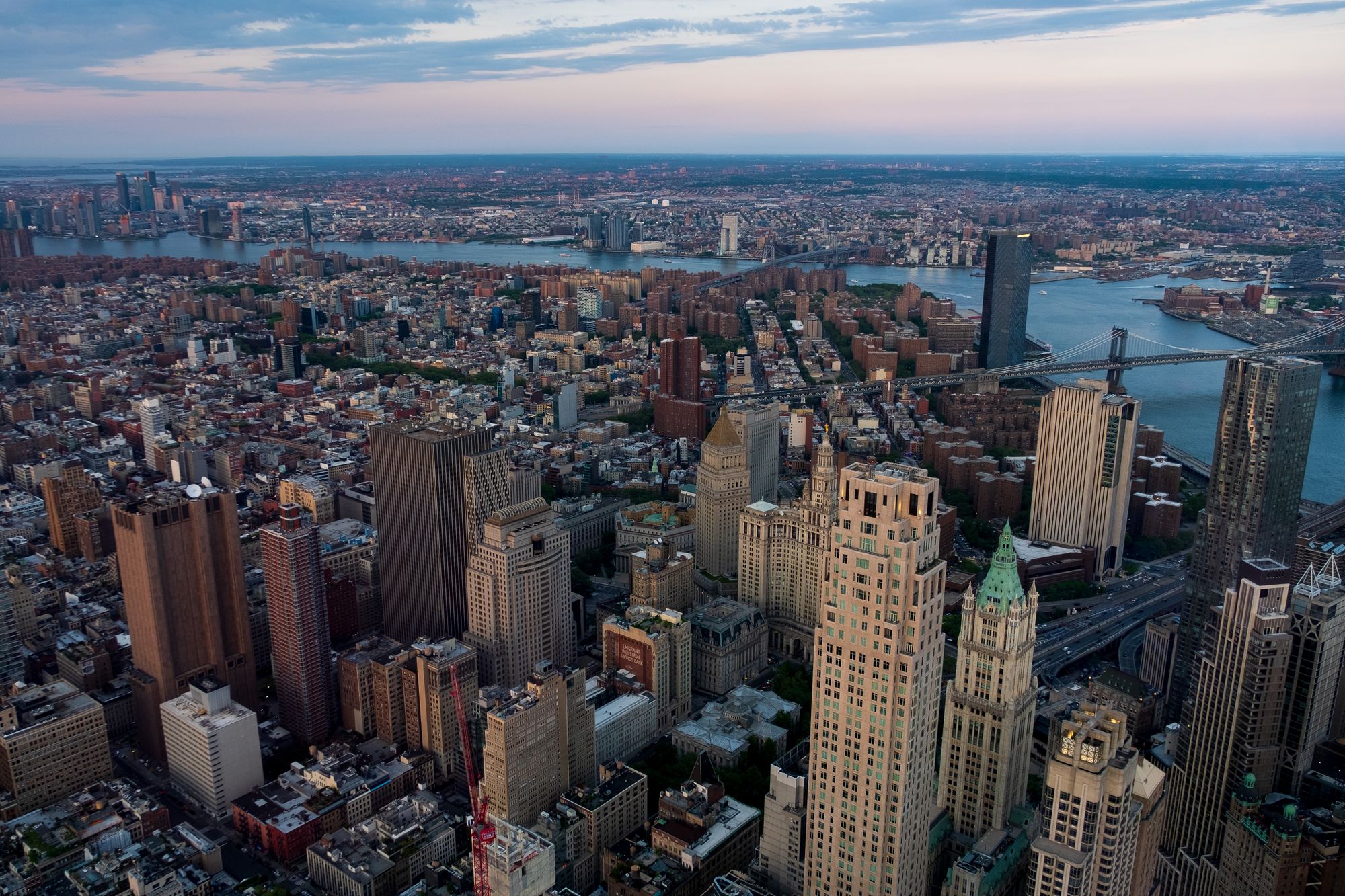 The time also let us take three laps around the observatory for three different takes on the city: Golden Hour, twilight, and nighttime. These shots of WTC 3 and WTC 4 were taken 17 minutes apart: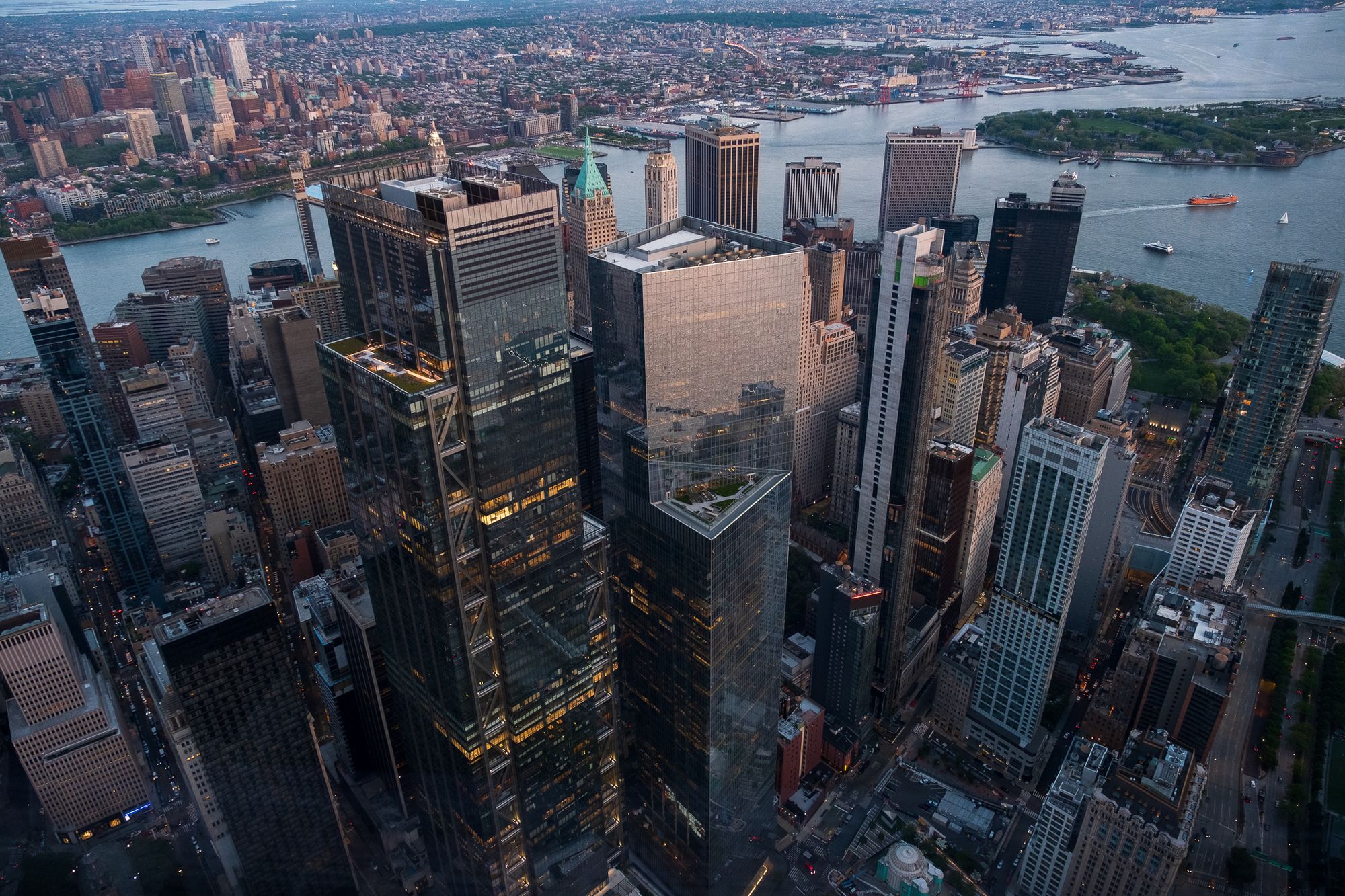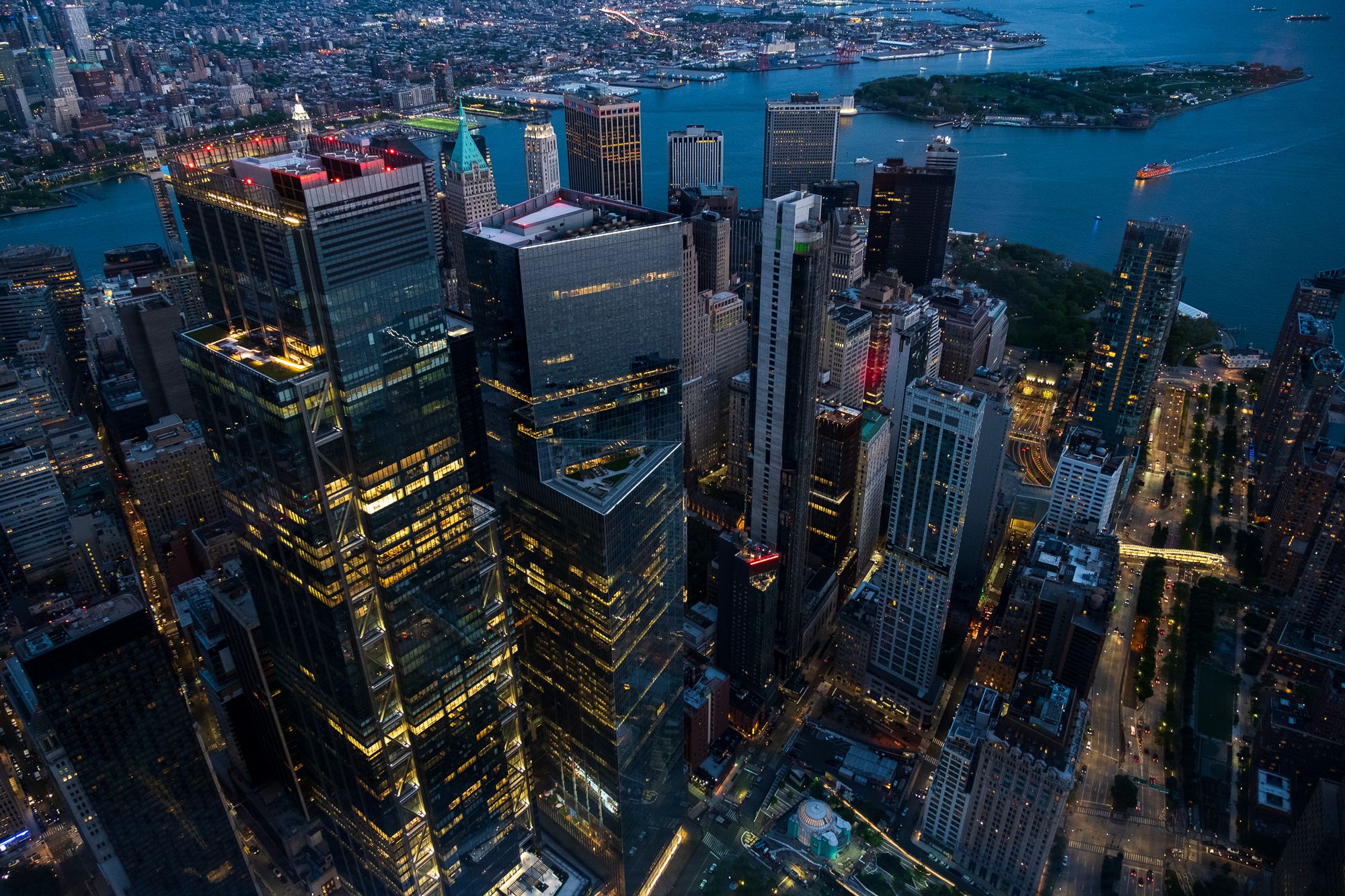 Photography from the WTC observatory is an interesting challenge. You're shooting down through thick, curved, smudged glass that reflects the lighting of the room you're in. And even when able to work through those constraints, it felt difficult to capture novel images.
I'm proud of these shots. They're well-executed captures of iconic sights. But they also feel a bit cliché. That's okay though. It was a great experience to enjoy with Emma, who was so patient with me firing off 500 frames in ninety minutes. And it was so, so nice to be shooting something outside our neighborhood.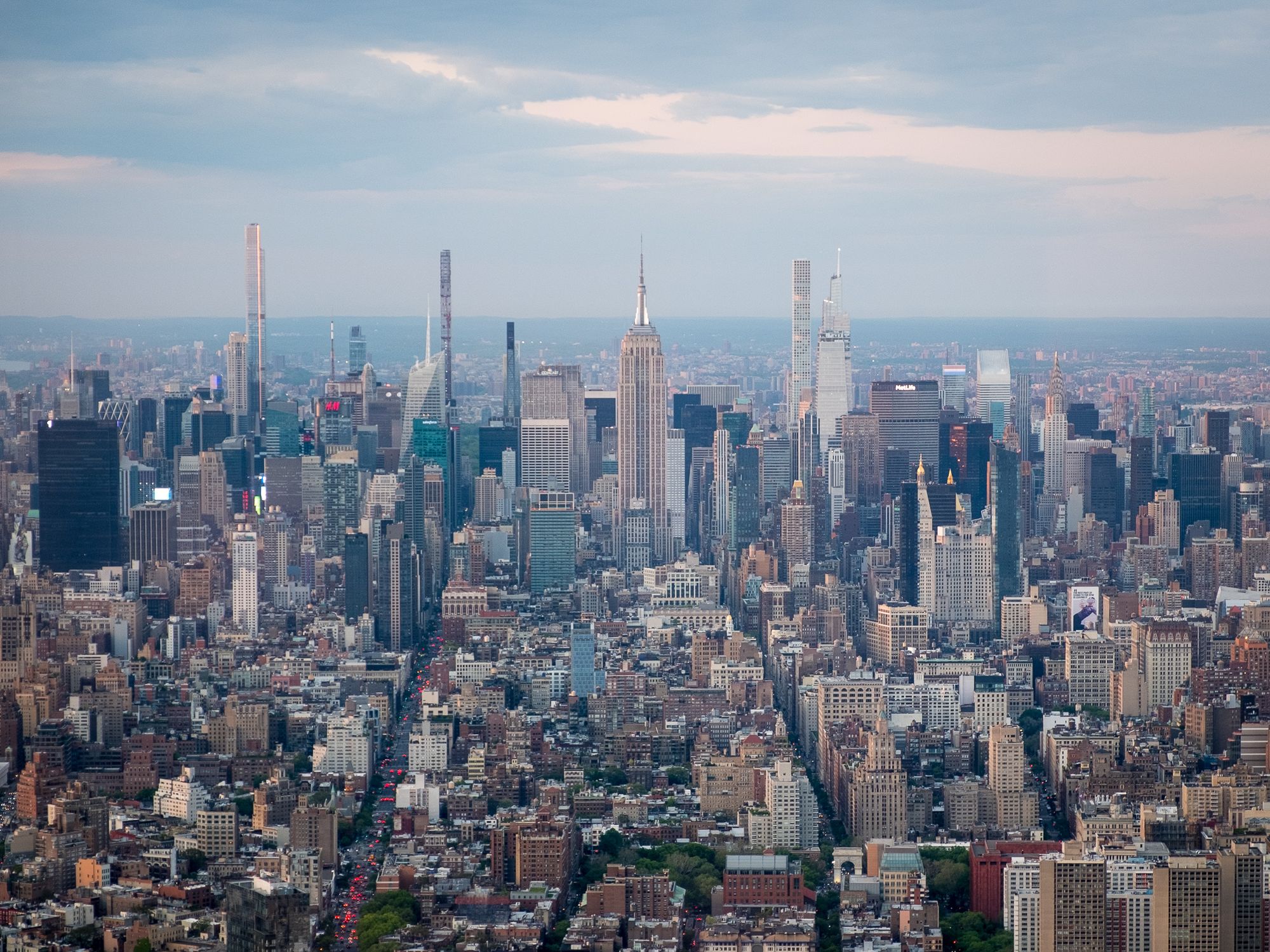 It seemed like the One World Observatory was operating at less than a quarter capacity. On Saturday. At Sunset. During gorgeous weather. It's a privilege to be here at this moment in history – when NYC is safe to explore but few tourists are to be found.