One Stop
Our first subway ride in fourteen months.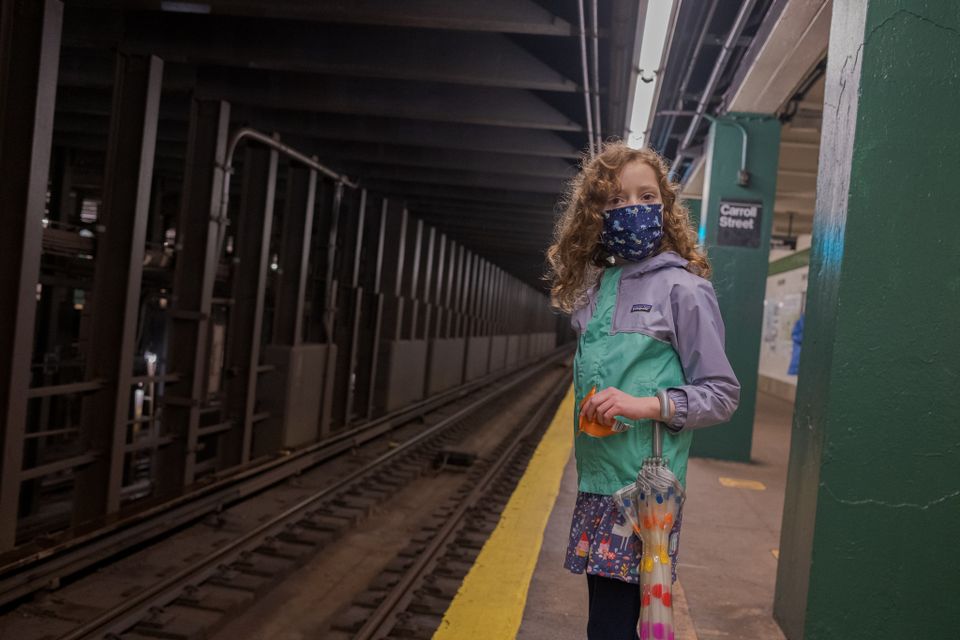 It was raining and we wanted a bagel.
The plan was to take the train one stop and hit up the bagel shop at Bergen and Smith. But once we were on the train, neither Emma or I wanted to get off.
It was our first subway ride in 14 months.
We've spent 95% of the last year within five blocks of our house. Once we were on the train, we were overcome with feelings of familiarity and possibility. As we approached our stop, Emma said, "I wish we could stay on longer."
"We can."
Bergen rolled by, and I scanned my mental MTA map, trying to remember which stops have bagel shops (spoiler: they all do). I gave her a few options to which she just asked, "Which one is furthest away?" Neither of us cared where we went. We just wanted to see the city again.
We transferred from the G to a C at Hoyt-Schemerhorn to head towards Manhattan. As we approached DUMBO, I had an idea.
"Do you want to walk across the Brooklyn Bridge?" Her eyes and smile grew wide, and she simply said, "Yes."
We got off at High Street – the rain now down to a drizzle. We walked to La Bagel Delight on Front, ordered two salted bagels, lightly toasted with butter. We grabbed a table on Washington, a block from the most photographed spot in Brooklyn. Those bagels and this view were partially responsible for convincing us to move here five years ago.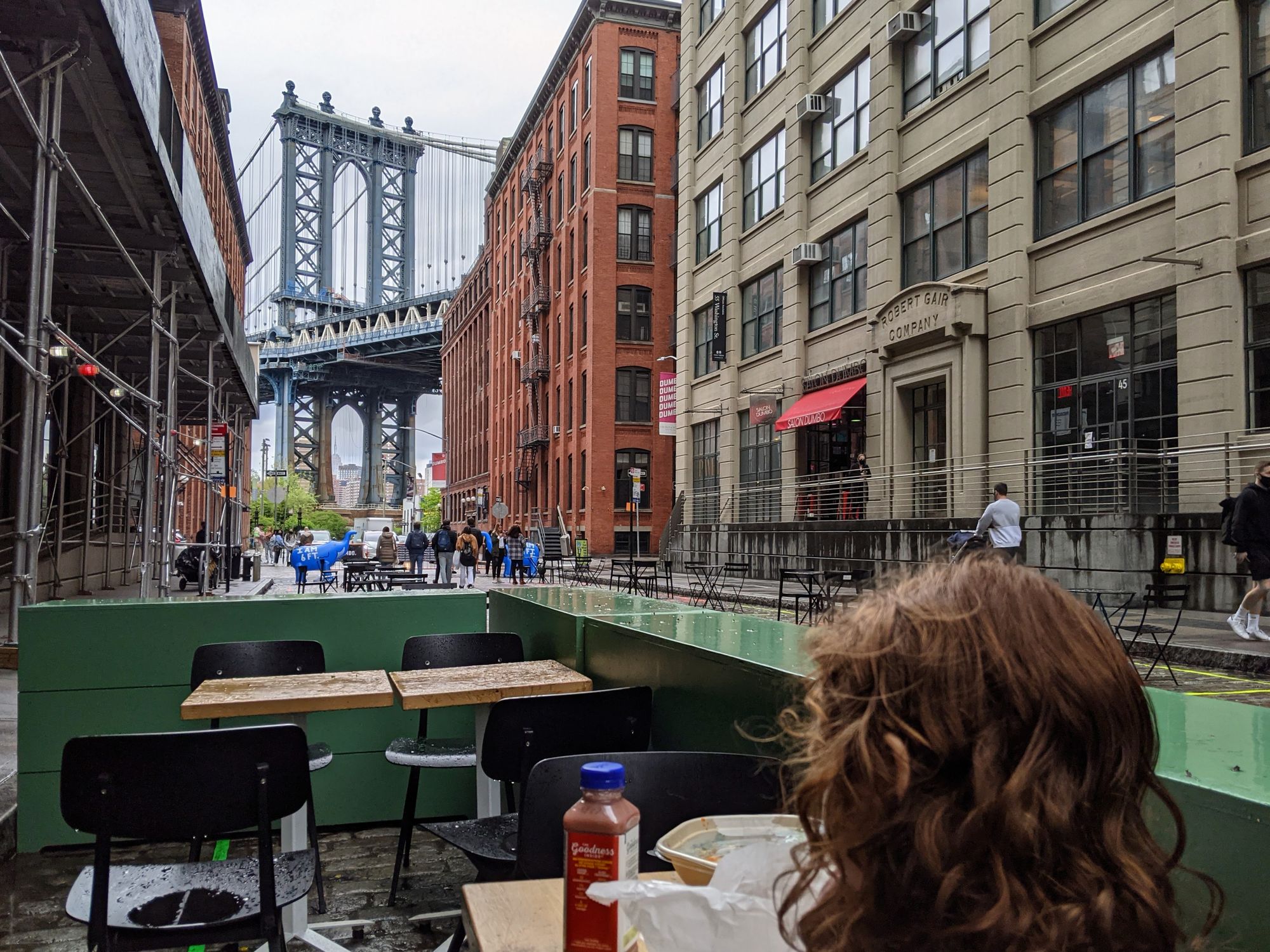 After grabbing a coffee, we started our journey across the mile-long span of Brooklyn Bridge. We finished our bagels on a bench at the bridge's midpoint above the East River, walked into Lower Manhattan, availed ourselves of the bathrooms in the basement of The Beekman Hotel, then boarded the train back home from an eerily empty Fulton Center.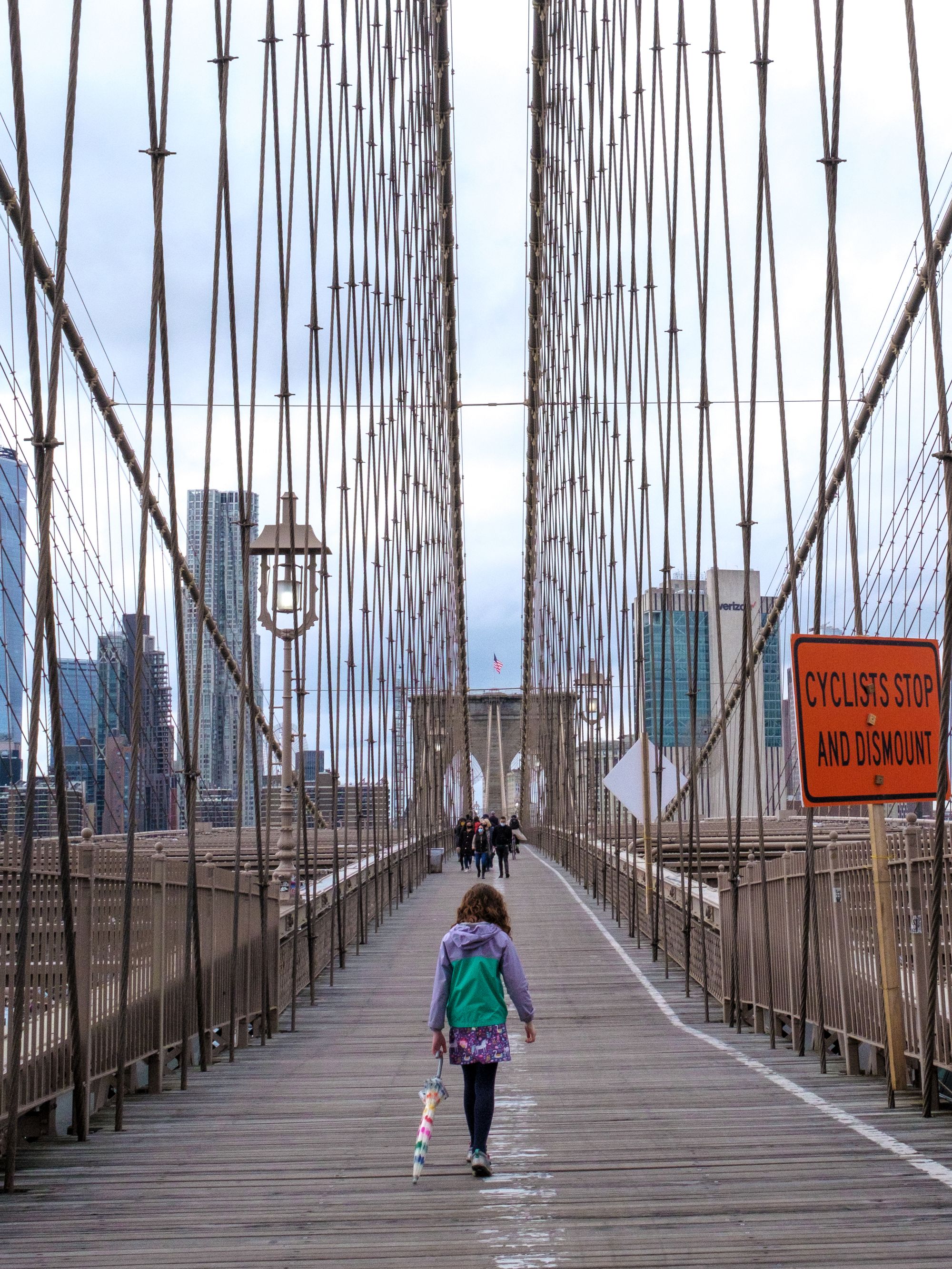 This weekend made me remember so much of what I love about this city – a place where stepping out for a bagel can become a world-class adventure.
Tomorrow marks two weeks since my second shot. Though the subway has apparently been safer than we feared, we've avoided it nonetheless. It's been a small, perhaps irrational, act of risk mitigation – much like wearing masks outside.
As of this morning, 60% of adults in New York have had at least one shot. The positivity rate dropped below 1.40% for the first time since October. It's time to start our re-entry, and to begin to break habits that helped us feel safe but which no longer benefit us.
Seems like we have a month or two until the tourists show up. Maybe just a few weeks until the locals are back out in force. I can't wait. Until then, we'll enjoy a quieter version of the Greatest City in the World.
We're thankful to still be here.