After several days of rest in Buffalo, NY we headed to New York City via MegaBus. Now Greg and I are accustomed to public transportation in Chicago: CTA buses equipped with GPS and iPhone apps that track the buses which allows us to leave our toasty homes just in the nick of time to catch the bus. However, MegaBus runs on it's own schedule, with little rhyme or reason. It was satisfying to know that the bus could take it's sweet time because we had plenty to spare. So, instead of becoming frustrated at having to wait I pulled out a book to read, and Greg made use of the MacBook Air's four hour battery and free wifi.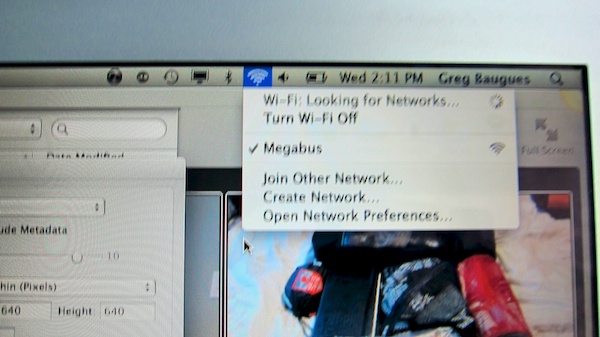 A brief stay in NYC gave us a quick taste of traveling with our packs. We packed so well that it was effortless to arrive and depart our NYC hotel. Greg absolutely made the right decision to bring his smaller pack. I removed the internal frame of my REI pack so it becomes smaller, but would have brought a smaller pack if I thought it could have been possible. As someone commented, at least I'll be able to lug around extra "stuff" in my larger pack if needed!
I indulged in one last hot shower and NYC pizza. We wandered around Central Park and before we knew it, we were boarding our plane. I appreciated the overnight flight to Barcelona; however, the transition to a new timezone might be smoother if United handed out free samples of Ambien instead of free headsets. We arrived in Barcelona, groggy but excited.