A Luv Letter to Southwest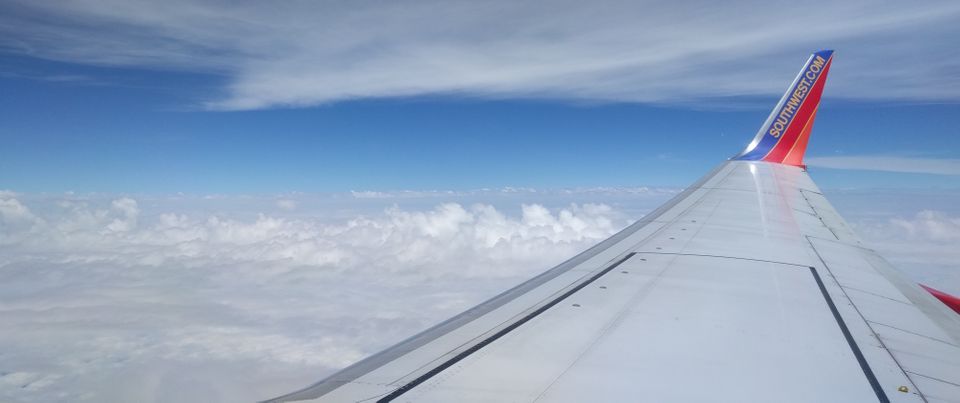 Dear Southwest,
I fly about 40,000 miles a year for work. Not a little, but not a lot by business travel standards either.
My first year on the job, I flew with another airline and racked up barely enough rewards for a round-trip ticket of the "you'll fly when we say you can fly" variety.
My second year on the job, I switched to Southwest. Not only did your people make flying far more enjoyable, the flexibility and generosity of your Rapid Rewards program changed the trajectory of our family's life forever.
There are few brands for which I have more affection, and it felt appropriate to take a moment to tell you why.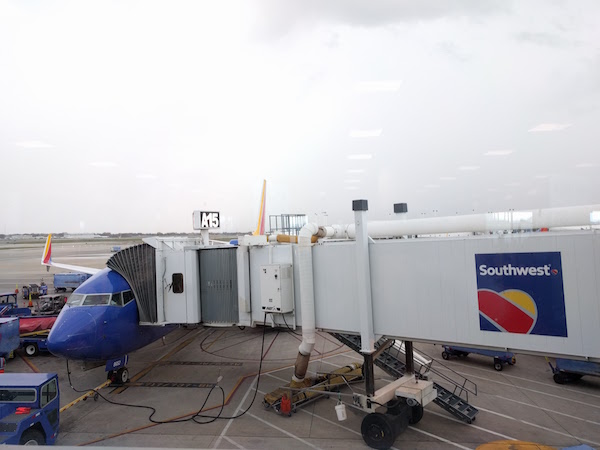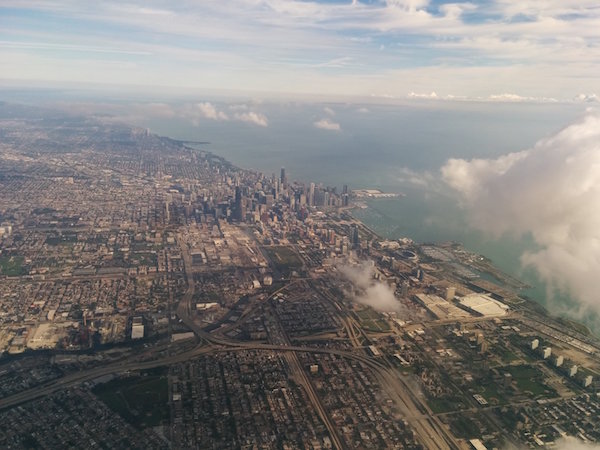 You Treat Us Like People
Last year, we took a trip to Hawaii and flew another airline since you don't go there. The gate attendant called up six tiers of status before us plebeians were allowed on. It's pretty rare that social classes are so explicitly labeled, but there we were, becoming increasingly aware of how low on the totem pole we were.
You've always been more egalitarian. There's no first class. There's no paying more to get extra legroom. With a handful of exceptions, all the seats on your 737s (and I love they're all 737s) are about the same, and folks can sit down in whichever empty one we want. Everyone stands in the same line, and anyone can get a reasonably low boarding number if they check-in early enough.
Don't get me wrong, I've enjoyed being on the A-List this last year. Skipping the check-in line the day before Christmas was a lifesaver and I've scored an exit row or bulkhead about on about half my flights by being one of the first thirty folks to board the plane. But it never feels like you treat me better than the person sitting next to me just because I got on before them.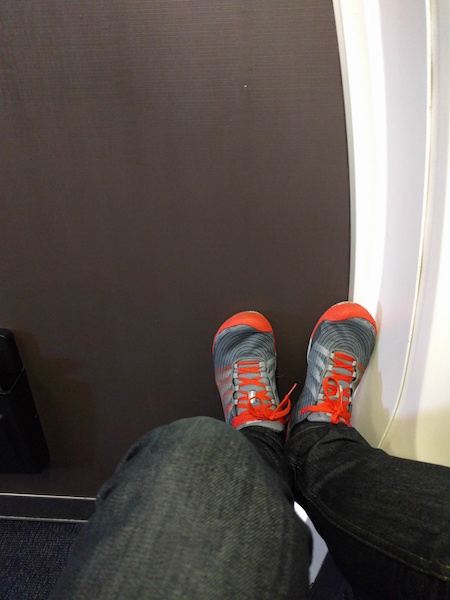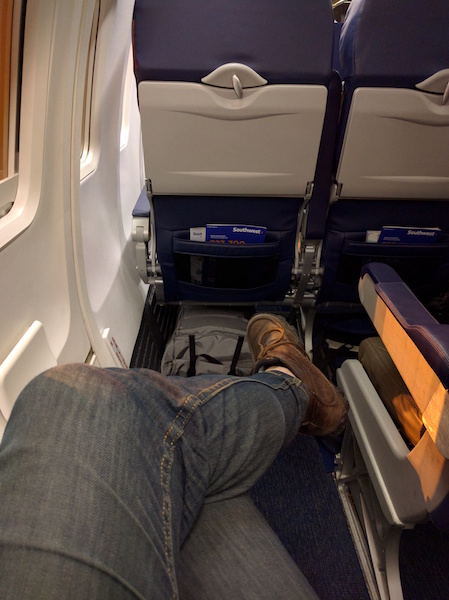 Your reward program is the best
When I made the switch, your credit card was offering a signup bonus of 50,000 points. That year I earned another 60,000 points through mileage and spending. And unlike other mileage programs, spending your points is super easy and flexible. That whole, "If we have a seat, you have a seat" thing from the ads is actually true.
110,000 rapid rewards points was worth a lot of travel. But the real reward was the Companion Pass.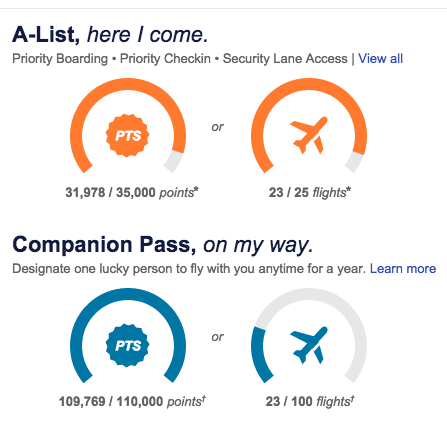 For 13 months my wife could join me on any flight for just $5. And since our daughter wasn't yet 2 years old, she came along on our laps.
Basically, our family flew for free for a year. This meant that Emma saw her grandparents – one set in Buffalo, another in Phoenix – more than she otherwise would have. It also meant that by her second birthday she had been on over 30 flights. Not all of them were free, and not all of were with you, but most were.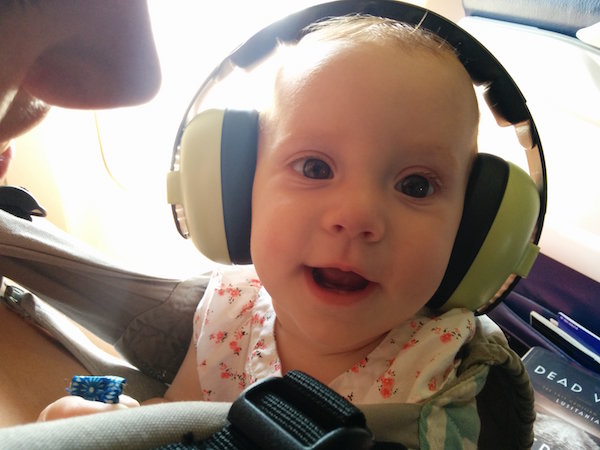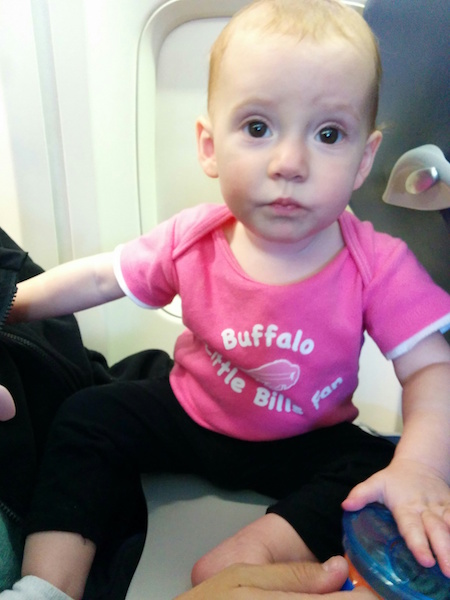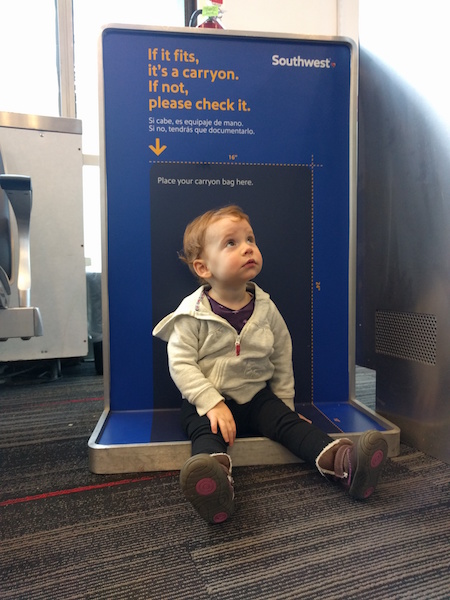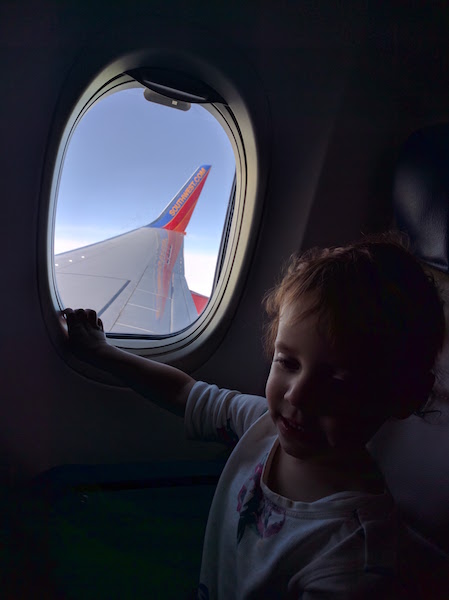 You Changed Our Lives
You gave us the companion pass in November of 2015. A few weeks later I had a work meeting in New York and, since it was free, Rachel and Emma tagged along. We stayed over the weekend with friends in Brooklyn and enjoyed the city so much that we pushed our flight back a day because you let everyone rebook for free (and we do it all the time.)
That last day made quite an impression on us, and on our flight home we started tossing around the idea of moving to New York. We used our points to take a couple more scouting trips – flying back in March for a baby shower, and again in April for work.
In June, we flew to NYC to look for apartments and again extended our trip when the housing hunt turned out to be every bit as difficult as New Yorkers told us it would be. And on July 1, 2016, Rachel and Emma flew to New York on a one-way ticket to meet me and the moving truck at our new apartment in Brooklyn.
If it had not been for the generosity and flexibility of your Rapid Rewards and the Companion Pass, we would not have moved to New York.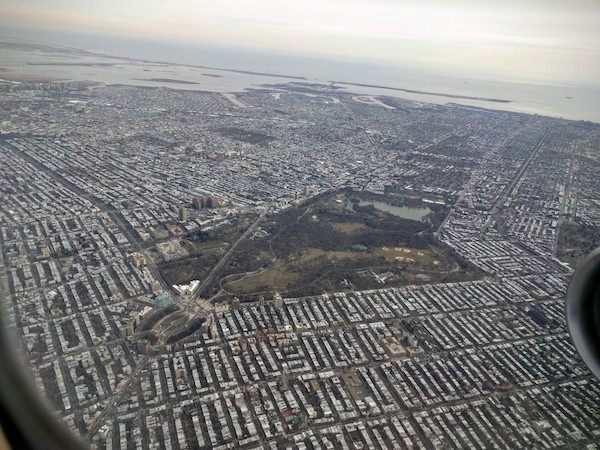 The Tragedy
We moved to New York because of Southwest. And because we moved to New York, we no longer fly Southwest.
From Chicago, I could get every where I needed without layovers (also, flying out of MDW is so much easier than flying out of ORD). Unfortunately, from New York, you don't have direct flights to Twilio's HQ in San Francisco or to Emma's grandparents in Buffalo.
I kept flying with you for six months after the move, but it adding three hours to an already long trip to SFO was unsustainable. The fact that it took six months to arrive at that conclusion gives you an idea of how deep my affection runs. I'll be back as soon as you fly NYC to SFO non-stop.
Until then, thank you. You're a shining beacon of egalitarian excellence in a sky of mediocrity and you changed the trajectory of our family's lives forever.
I luv you and miss you.
– Greg Baugues